In the Shortlist sections, I will mention the albums that I enjoyed listening to, but couldn't find the time (or the right words) for a "full review" for. But still, these albums definitely deserve your attention!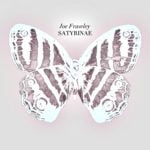 JOE FRAWLEY – SATYRINAE
With the ten albums he has released since 2007, Joe Frawley has created a very personal, recognizable style – a style he aptly describes as 'Dream Projections – Memory Experiments'. It is a collage-like style, using "restrained piano improvisations, found sounds, sample loops and ambient electronics to create lush atmospheres, which frequently devolve into unsettling deamlike episodes."
Influenced more by visual artists than other musicians, he often created a David-Lynch-like atmosphere with his music – where things are not what they seem to be.
Among the seven (mostly) instrumental tracks, there is one vocal piece, "Hold up the light", which dangerously balances on the border of becoming too sentimental (to my taste, that is). But halfway into this track it seems to drift away into another one of Joe Frawley's alternate realities.

---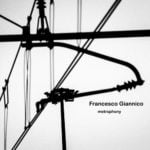 FRANCESO GIANNICO – METROPHONY
A 40 minute field recording symphony, based on the entire route of the "B" line of the Rome subway, connecting the Rebibbia station with the Laurentina station, and the "B1" line connecting the Bologna station with the Conca D'Oro station.
The sounds of the metro trip are effectively coloured by added instruments such as guitars, piano and violins.
As always this Time Released Sound edition comes in a standard digipack as well as in a beautiful luxury special edition.

Sound: Francesco Giannico – Video: Elena Manzari
---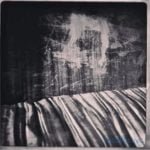 MAN EATS FISH – RECOLLECTIVE
Copenhagen-bases Niklas Schak has produced more than 60 film and (dance) theatre soundtracks, but this is his first release under the Man Eats Fish pseudonym.
"Recollective" is contemporary Musique Concrête (with a surprising bright sound) combined with neo-classical string arrangements.
"Concrete sounds with a lot of presence, combined with abstract electronic texture and newly written and recorded works for string quartet."
"Lost memories" are the main theme of the album. And if these memories are not complétely lost they certainly do not reflect the reality of daily life any more…. it's like walking around like Alice in a rather weird wonderland.
MAN EATS FISH – BIRDS
---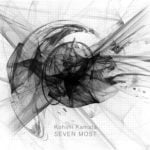 KOHSHI KAMATA – SEVEN MOST
Berlin-based Japanese composer Kohshi Kamata uses MAXMSD, PD processing in creating and performing his music.
The tracks on "Seven Most" are rather complicated abstract and experimental electronics, but for Kamata they "deeply express the complicated and unverbalized that I felt at the time. They are extremely personal…Even now I can feel the indescribable color, currency and feeling generated in these things".
And of course, he expresses the hope that "you the listener can also hear and feel this too when you listen."

KOSHSHI KAMATA – LANDFALL
---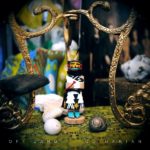 OFF LAND – QUINARIAN
"The Quinarian system was a method of zoological classification, briefly popular in the mid 19th century, which regarded all animal groups as being naturally divisible by five."
I'm not sure how this translates to the music of this new album by Tim "Off Land" Dwyer – apart from the fact that the album has five tracks. With "Quinarian", "he showcases his love of Space Ambient" which will definitely appeal to the fans of Pete Namlook and Tangerine Dream.