In the Shortlist sections, I will mention the albums that I enjoyed listening to, but couldn't find the time (or the right words) for a "full review" for. But still, these albums definitely deserve your attention!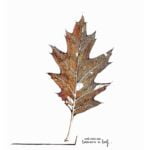 MEMUM – BECAME A LEAF
Packed in a strikingly beautiful handcrafted wooden box (including a unique wooden medallion), "Became a Leaf" is the kind of release every collector of physical editions would immediately fall for (well Í did, anyway).
Memum is a new ambient project by David Georgos, who few of you may know under his Locoto alias.   "Became a Leaf" was recorded in Berlin and Turku (a town in the South-West of Finland) and it almost literally seems to breath the fresh air of spring.
"Gently layered dreamscapes recalling a reflection of subtle melancholy, tones of beauty, cloudy noise and ambience of deep woods".
The 36 minute (6-track) album is completed with additional remixes by Henrik José, Hior Chronik and Noemi Bolojan.


---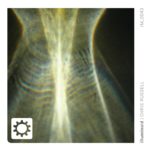 CHRIS RUSSELL – ILLUMINOID
On "Illuminoid", Chris Russell explores the interaction of ambient soundscapes and vocal music – (Gregorian) Chants, choirs, (boy) soprano and overtone throat singing. On some tracks, the vocals are sampled into manipulated layers, but there is a lot space left for the 'untouched' vocal parts, too.
All vocals are taken from the Spectrasonics Vocal Planet library – which was a bit of a surprise for me to find out because they sound very convincing and 'live'.
The combination of religious vocals often results in a very dark and ominous 'gothic' kind of ambient, but not here: Chris Russell remains close to the deeply spiritual atmosphere of the original vocal music and so "the album reveals itself like a beam of sunlight through the clouds."
CHRIS RUSSELL – HILDEGARD
---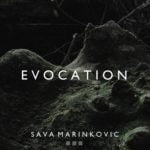 SAVA MARINKOVIC – EVOCATION
The relatively young (b. 1991) Serbian musician Sava Marinkovic started his solo career in 2013. His music is "an experimental approach to ambient music, free improvisation and minimalism", inspired and influenced by artists like David Sylvian, Christian Fennesz and Eivind Aarset.
"Evocation" is his second album (the first was 2013's "Nowhere Near"). Though most of the album breathes a dark, desolate atmosphere of layered soundscapes and improvised guitar, the variety of the different tracks is striking. All tracks are instrumental with the exception of "Blindfold (She is I!)", featuring outstanding vocals by Kristina Grebenar. 
---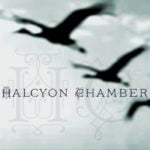 HALCYON CHAMBER – HALCYON CHAMBER
Philadelphia based Halcyon Chamber features Aaron Martin on cello. This is their first album.
Probably because of the ethereal vocals by Jasmine C, my first association when hearing these tracks was with Julee Cruise's estranging vocals for the Twin Peaks series.  But it's not just her voice, it's also the music itself. The soft and gentle ensemble pieces sound remotely familiar, with the arrangements for keyboards, cello, guitar and percussion (and some electronics of course) – yet it also has a beautiful strange and dreamlike twist.
---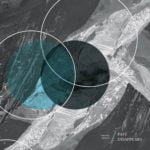 VARIOUS ARTISTS – PAST DISAPPEARS
This 93 minute compilation is released as a Christmas present from the illustrious Dronarivm label, and a true present it is: it's a name your price download!
But it will also last for very long after christmas has passed.
It's a compilation presenting unreleased tracks from many of the fine artists from this label's portfolio, most of which you'll probably know by name: artists like Aaron Martin, Frozen Vaults, Strom Noir, Offthesky, Godot (which is the follow up the Marsen Jules Trio, by the way), Porya Hatami, Green Kingdom, Maps and Diagrams, Giulio Aldinucci, Piiptsjilling, Pleq and Hakobune, Anne Chris Bakker and Snoqualmie Falls.
This compilation of unreleased tracks is a must-download for those that already know the label and its artists, as well as for those that are new to the label and are interested to hear what music Dronarivm has to offer. Merry Christmas, everybody!