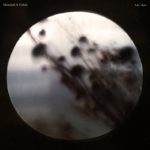 MONOLYTH & COBALT – SUB + ROSA
Limited edition double CD album release ( but also available as digital download) by Mathias van Eecloo aka Monolyth & Cobalt. The first album contains 11 impressionistic soundscapes created by multi-instrumentalist van Eecloo himself, on the second album a selection of five titles from the first album were remixed and reinterpreted by various well-known artist from the ambient-experimental-soundscape field.
" The purpose was not to just do some "remixes" but be free to give a new interpretation from this tracks."
Remixes by (among others): Darren Harper, Steiner, Wil Bolton, Porya Hatami, Danny Clay, Machinefabriek, Aaron Martin, Matthew Collings, Offthesky, Cello + Laptop.


--- STEPHEN VITIELLO & STEVE RODEN – THE SPACE CONTAINED IN EACH
A 50 minute acoustic sculpture by two sound artists: Steve Roden, multi-media artist from Los Angeles, and Stephen Vitiello, who previously composed music for independent films, experimental vido projects and art installations.
"The Space Contained In Each" is a recording of an installation work created for the unique acoustics of the Cornelius Chapel, recorded as part of their joint residency on Governor's Island in New York.
Distant bells toll at the edges of perception, field recordings flutter amid bursts of modular synths and other electronics. The sound field is constantly evolving as layer upon layer of sound draws you deeper into their sound space."

STEPHEN VITIELLO & STEVE RODEN
THE SPACES CONTAINED IN EACH (Fragments)
---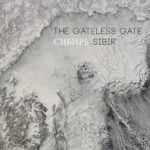 THE GATELESS GATE – SIBIR
From this release, you might think that The Gateless Gate comes from the coldest part of Siberia, but in fact the duo (Allister Thompson and Teri-Lynn Janveau) is based in Toronto, Canada. Their influences range from classical ambient music (Eno, Budd, Roach, Rich) to Asian world music and early Krautrock (Popol Vuh, Ashra) especially.
On "Sibir" – their seventh album – they explore the wild landscapes of Siberia: "from the southern hills of Buryatia to the high Arctic and under the waters of the icy ocean". It's a musical capture of places that have recorded the coldest temperature in the Northern Hemisphere, of thousands of kilometers of almost uninhabited coastline, of complete isolation.
As a supplement to this official album, three additional bonus tracks are offered as a name your price download.  The bonus tracks "evoke industrial landscapes (the town of Norilsk and the Baikal-Amur railway) as well as the region's traumatic Communist past during the era of the gulag camp system".

---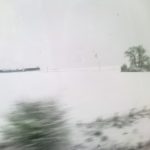 HOW HOT IS YOUR CLOUD – WINTER I
"No idea where that came from", Marcus Welsh answers to the question about the name "How Hot is Your Cloud".
"Winter I" "was mainly recorded on a Casio MT-65 through various mics so I could manipulate the sound through individual channels. The rest of the sounds are made up of one or two samples and field recordings of storms, paceful fields, hair clippers and the pub."
The result: a free (name your price) download album with a nice lo-fi and rather psychedelic feel.
---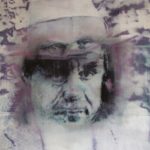 BLACK TO COMM – BLACK TO COMM
Black to Comm is the solo project of Marc Richter, also known as the man running the Dekorder label. This new album – released as a double vinyl album and download – is his second title  for the Type label, following up 2009's "Alphabet 1968" (and three subsequent albums released since then on some smaller labels). It's the first of his (9) albums that is self-titled.
"Black to Comm" is a deeper, more challenging record than its predecessor, but one which repays the patient listener. Richter's material has always been characterized by an air of surrealism, but it's never been more obvious than on the pulsing chattering opener 'Human Gidrah' or in the delirious fractured pop of 'Hands'. There are real songs in hidden somewhere, but disintegrated by Richter's sound manipulation techniques and dissolved into soupy extended drone marathons." 

BLACK TO COMM – FACKELN IN STURM