In the Shortlist sections, I will mention the albums that I enjoyed listening to, but couldn't find the time (or the right words) for a "full" review for.
Still, I definitely think they deserve your attention, with ór without extra words!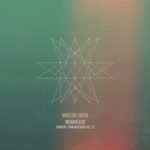 MARCONI UNION – WEIGHTLESS (AMBIENT TRANSMISSIONS VOL. 2)
This album is possibly one of the most succesful albums never released.
Its remarkable history started in 2011, when Marconi Union were commissioned "to collaborate with a sound therapist from the British Academy of Sound Therapy and write a piece of 'relaxing' music which would be scientifically tested for it's effectiveness. "Weightless" was tested by scientists at the Mindlab Institute and when their research was made public there was an instant and intense media reaction, with many newspapers, radio stations and television shows picking up on the claims that "Weightless" was "the most relaxing song, ever!". One national newspaper even warned motorists not to listen to the track while driving. Weightless was even named as one of the "Inventions of the Year" in Time Magazine."
Marconi Union never commented on any of these claims, not even when views on Youtube started to climb into over ten million (!) views. They just worked on different tracks, "all sonically linked, but each had it's own character, much like the different faces of a geometrical shape."
The six tracks are presented on this new album, which clearly don't need any scientifical testing to prove its effective relaxation capabilities!
MARCONI UNION – WEIGHTLESS Part 4
---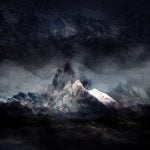 VARIOUS ARTISTS – SEQUENCE 8
[FREE Download]
The eighth -and last- edition of a massive series of download-only compilations – each of them containing over three hours of music. (So collect them all for a full 24 hour sequence of ambient-experimental electronics).
Compared to previous editions, the tracks on this Future Sequence compilation are relatively more calm, 'focussed inward'. No less that 28 contributions on this album, with a lot of familiar names as well as new artists to be explored. Compilations like this are a highly recommended way to start exploring new artists, especially since it's a free download for now (but probably won't stay free forever).

---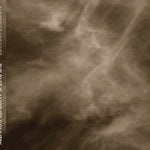 AMONGST MYSELVES – THE PAST IS ANOTHER COUNTRY
Amongst Myselves (Steve Roberts), has dedicated his work to all the classic ambient artists that inspired him since he first heard the works of groups like Tangerine Dream (at the time of "Atem" and "Alpha Centauri").
His seventh full album release is dedicated to the work of Conrad Schnitzler.
Despite all references to the classic artists of ambient music, his music sounds far from 'retro'. On the contrary, perhaps: "The Past Is Another Country" presents a great selection of dark soundscapes – "a new direction in composition which leaves more melodic pieces behind and explores more experimental landscapes."
AMONGST MYSELVES – DARK PLACES, WINTER SHADOWS
---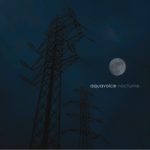 AQUAVOICE – NOCTURNE
Cover and title promise music as dark as the night, which is precisely what Tadeusz Luczejko (Aquavoice) offers. But "dark" does not necessarily mean 'scary':  "Nocturne" is full of "dreamy, low-key and soothing ambient textures – songs a bit darker and colder than before where one can find inspirations taken from Scandinavian art."
AQUAVOICE – NEBULOUS DAWN
---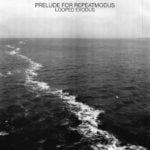 LOOPED EXODUS – PRELUDE FOR REPEATMODUS
Self-released ("100% homemade + artwork") by Geerard Labeur (Amsterdam) a.k.a. Looped Exodus. Nine untitled pieces full of contemplative electronics, recorded with lo-fi intimacy, that indeed work best when played in repeatmodus on a relatively low volume.
[total: 1,428 - today: 1]