The migration of this blog has taken up some time, so I got a little behind in mentioning some fine album recommendations.
Here is another shortlist to catch up: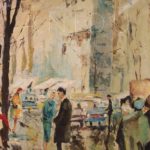 ANJOU – ANJOU
Collaboration project of Robert Donne (Labradford) and Mark Nelson with additional percussion by Steven Hess.
"Combining modular synthesis, Max/MSP programming and live instrumentation, Anjou deftly weaves noise with gentle ambience and melody with texture. Guitar, bass and live percussion give the eight pieces an immediacy and create a framework for the more abstract sounds of digital and analog synth programming."
ANJOU – BACKSIGHT
---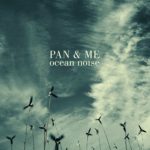 PAN & ME – OCEAN NOISE
The 'Me' from Pan & Me is Christophe Mevel (founding member of Dale Cooper Quartett & The Dictaphones).
'Pan' is Cyril Pansal, who adds found-sounds and guitars.
Together, they "created a musical journey with the attempt of being listened as one extensive piece. Christophe Mevel offers a display of memorable melodic songwriting with a deep sense for ever changing atmospheres and complex in its use of overlapping instrumentation and extended techniques. The experimental and detail orientated methods remind a bit of his work with Dale Cooper Quartet, but his imaginery soundscapes thrive from a single inimitable artistic vision."
PAN & ME – LA JETEE
---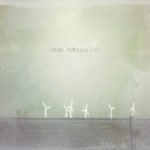 GIULIO ALDINUCCI – AER
"Invisible and intangible air around us is actually similar to the sea, which always varies. And sound is the voice of air, and the impression of the space where it have been heard. The new album by Giulio Aldinucci focuses on the ability of different sounds to communicate and become music."
The digital version of this album (also included when buying the physical edition) contains two bonus remixes by Porya Hatami and Ghost and Tape.

---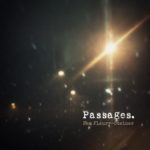 BEN FLEURY-STEINER – PASSAGES
Three-track, twenty minute deep drones that are an "ode to the enormous mystery that is our comparatively short time on this planet and draws inspiration from outer-space photography and the ancient pastime of stargazing."
"Passages draws on all of Ben's 12 year experience in recording experimental music, full of detailed layers – from the micro-sound de-constructed synth fragments crafted in AudioMulch to the old Russian radio recordings sampled in 'Telemetry' there's a maturity to this sound which will simply mesmerise."

---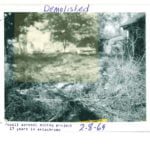 FOSSIL AEROSOL MINING PROJECT – 17 YEARS IN EKTACHROME
As stated on the Fossil Aerosol Mining Project website: "Songs of enhanced decay and faked resurrection". Tracks created entirely from "found materials – audio artifacts and field recordings."
"This project disassembled and rearranged earlier, unreleased tracks and grafted them to new field recordings and recently-acquired debris. The damaged documents and pilfered souvenirs of a very long journey."
A striking collage of sounds with the disturbing effect of a fever dream….

FOSSIL AEROSOL MINING PROJECT – FROM THE LOWLANDS