In the Shortlist sections, I will mention the albums that I enjoyed listening to, but couldn't find the time (or the right words) for a "full" review for. Still, I definitely think they deserve your attention, with ór without extra words!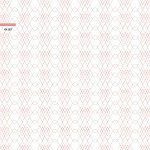 CELER – ZIGZAG
It's quite hard to keep up with Will Long's incredible output: the Celer discography counts over 100 titles now, of which 8 albums were released in 2013 alone! But it's worth trying, because his releases (Celer is his solo project since 2009) have a constant quality and a personal trademark sound.
Currently living in Tokyo, it's only fitting that his latest (or one of his latest) albums is released on the Spekk label.
"ZigZag" is inspired by the "steady pulses, constant harmonies, and endless continuity" of the minimalist music of the 1960's and 1970's. "… While the listener can drift away from following it consciously, the rhythm stays grounded. In it there is something human, like a heartbeat."
Upon hearing their first baby's heartbeat in the summer of 2013, the sound of that new heartbeat seemed to connect with the music. "When new life begins, everything points toward the future."
Judged by the sound of "ZigZag", this baby's future looks bright!
Celer – ZigZag (Excerpt)
---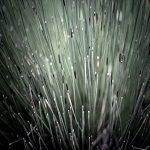 IAN HAWGOOD – WE ARE BETTER FOR BEING BUILT THIS WAY
Originally released in a limited edition in 2009, this album has been re-edited and remastered by James Plotkin.
"'We Are Better For Being Built This Way' is a meditation on simple tones taken from bowed/picked piano, guitar, singing bowls and pump organ. It was made as an accompaniment to lone autumnal train travel."
Due to the choice of instruments used to create these 'simple tones' (and the perfect mastering, of course) the sound is rich with overtones, resulting in a razor sharp, crystal clear and bright spirited sound.
The physical edition is packed Komu-style ("printed on beautiful aged washi paper, with an oversized recycled card obi. The washi used for this package is taken from regenerated gampi forests and wheat") and comes with a vintage kodachrome slide.
---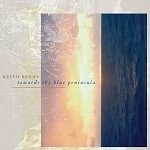 KEITH BERRY – TOWARDS THE BLUE PENINSULA
Packed in a strikingly beautiful gatefold sleeve of thick carton ('tip-on mini-LP Japanese style'), together with a glossy inner photograph sleeve, this CD is a real gem to hold. But it's a real pleasure to listen to, too!
Though divided into 12 tracks, all named 'Untitled', it is in fact one continuous 50 minute 'flow' of 'windswept or at times aquatic and organic sounding' dronescapes.
"Berry's recordings are the result of letting ideas take their course, revising, re-visiting and letting the works breathe. "
---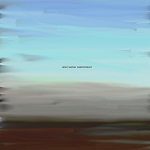 KISSY SUZUKI – SANDYMOUNT
Short one-track album (20 minutes) with a beautiful drone built from field recordings from the Sandymount (Irish: Dumhach Thrá) coastal suburb on the Southside of Dublin in Ireland. Some of the sounds are still recognisable in the background (birds, mostly), but most other sounds blend in to one uninterrupted – and comfortable – blanket of sound.
Kissy Suzuki, by the way, is an alias of french artist David Teboul, a.k.a. Linear Bells.
---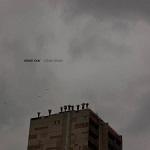 STROM NOIR – URBAN BLUES
Strom Noir is Emil Mat'ko from Bratislava, Slovenia. After releases on U-Cover, Hibernate, Data Obscura and Dronarivm, this is his first album on Zoharum.
"Urban Blues" is conceived for headphone listening, preferrably while walking in the city:
"background sounds and noises may supplement it in a non-recurring way and, even if you know the track by heart, your only feeling for the very first moment is that something is different… 'Urban Blues' presents a trip through the city – the city you believe you are familiar with, but, on the other hand, you're feeling that something wrong is increasing."
---