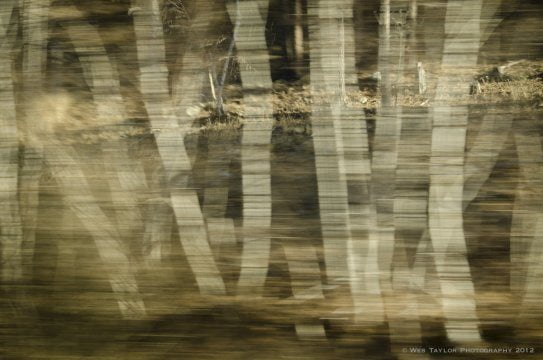 "I am not formed by things that are of myself alone"
This is the key quote (taken from Stoker) for this mix, which is also 'not formed by things of itself alone'. Every detail, every short sample, has its origin in another context, another musical composition, from which it is taken to find a new place in a completely different context.
"My ears hear what others cannot hear."
"Parallax" is the visual effect that, when you are moving, objects closer to you seem to move by faster than objects in the distance, which slowly seem to move with you in the same direction.
In sound, drones seem to create a somewhat similar effect.
In some way that is what this mix is about: the background sound slowly moving along with you while some other fragments pass by so quick you cannot even focus.
Just don't try to focus.
"…Now I see things that were hidden from my eyes…"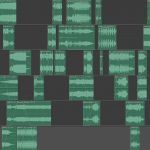 Playlist:
[Start Time][Sample Length][Artist – Title]
[Album], [Year], [Label details]
00:00 02:11 Sigbjorn Apeland – Lite
Glossolalia, 2010, Hubro CD2503
00:53 02:44 Jorg – Zoom
Esc.Rec 36, 2013, Esc.Rec 036
01:47 05:07 Joseph Curwen– I-Sephiroth
Nocturnal Rites, 2013, Bandcamp
03:32 01:34 ME Raabenstein – The Plan Imposes
Swimming with Friends Again, 2013, Nonine NON41
05:40 02:11 I am A Man With A St Tropez Tan – Southend
Just a Ghost, 2013, self-released
06:46 04:05 Michel Banabila – Mltvz 9
47 Loops, 2013, Bandcamp
08:54 03:50 Swartz Et – Ocean Breath
Respire, 2012, Bandcamp
09:51 03:23 Francisco López – Untitled (2006)
Untitled (2006-2007), 2008, Monochrome Vision MV25
11:35 05:32 Jffstnhs – Broken
Broken, 2013, Cooper Cult CC011
16:27 02:06 Olafur Arnalds – We (Too) Shall Rest
For Now I Am Winter, 2013, Mercury Classics 00289 481 0150
18:11 02:57 Jeremy Keenan – Immaterial
Immaterial, 2013, Bigo & Twigeti
20:24 02:50 The Stargazer's Assistant – Kellarinauhat Pt. 1
Antibothis Anthology vol 4, 2012, Antibothis Vol. 4
21:47 01:58 Gideon Wolf – The Unknown
Paper, 2012, Fluid Audio 011
23:26 03:06 Teleferick – Sketch Two
Twenty Two Minutes of Frame, 2013, Bandcamp
24:30 03:21 Jamie Drouin – A Three Month Warm Up
A Three Month Warm Up, 2013, Dragon's Eye Recordings, de5023
27:04 02:00 Ramin Djawadi – The Wall
Game Of Thrones, 2011, Varèse Sarabande ‎– VSD-7097
28:24 02:45 Betacicadae – Pirene
Mouna, 2013, Elegua Records ele017
30:12 03:51 Hecq – Red Sky
Night Falls, 2008, Hymen Records ¥767
32:27 02:23 Nigel Samways & Daniel Dickel – Paratheatre
Compilation #1, 2013, Assembly Field AF01
33:42 02:55 Ben Lukas Boysen – Blessed
Mother Nature OST, 2013, Hymen Records ¥807
36:03 04:03 Richard Lainhart & Luscio Menegon – An Abandoned Garden
An Abandoned Garden, 2013, Rubber City Noise RCNlp002lp
37:07 01:55 Lawrence English – Cemetary Gate Honart Australia
And The Lived In, 2012, Room40 drm420
38:32 02:05 Lawrence English – Trigona Carbonaria Hive Invasion Brisbane Australia
Songs of the Living, 2012, Room40 drm420
39:52 03:00 Toshiya Tsunoda – Air Vibration in a Bent Pipe
Extract from Field Recording Archive #1, 1997, WrK WrK008CD
40:42 04:22 Stefan Funck – So Far So God
So Far So Good, 2013, Attenuation Circuit ACR1029
44:20 03:08 Stray Theories – Promises
Elements 02, 2013, The Future Elements TFE002
46:40 03:33 Marsen Jules Trio – Histoire de la Nuit (feat. Roger Döring)
Présences Acousmatique, 2013, Oktaf #05
49:06 01:58 Altus – To The Urban Silence
Complex Silence 22, 2012, Treetrunk Records 205
49:57 05:32 Machinefabriek – Vergezicht 2
Vergezicht, 2013, Alien Transistor N31
52:38 04:21 Karl Verkade – Than are Dreamt Of (Moonlight Mix)
Elements 02, 2013, The Future Elements TFE002
53:01 04:34 DJ Olive – Wake me at Midnight
Balm, 2013, Record Blanks/Bandcamp
53:51 04:40 Pietro Riparbelli – The Cathedral of Saint Germain, Paris
Four Churches, 2010, Touch Spire 4
55:24 00:47 Mia Wasikowska – I'm not formed by things that are of myself alone
Stoker Soundtrack, 2013, Milan M2-36621
57:22 02:27 Oren Ambarchi – Salt
Audience of One, 2012, Touch TO:83
59:49 End
OR: check the Video Version of this mix:
[total: 1,093 - today: 1]