In the Shortlist sections, I will mention the albums that I enjoyed listening to, but couldn't find the time (or the right words) for a "full" review for. Still, I definitely think they deserve your attention, with or without extra words!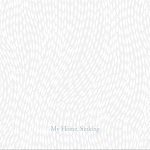 MY HOME, SINKING – MY HOME, SINKING
Enrico Coniglio often refers to Venice (Italy) in his music, which may explain the name of his new project. Released by Fluid Audio in a stunningly beautiful package (which is quickly selling out so don't hesitate) it marks the label's venture into new musical territory: ambient/experimental/improv crossover to rock/pop oriented music. This might have been risky 'cause when it failed it would have lost both audiences. But with this incredible set – and the help of people like Barbara De Dominicis, Laura Sheeran, Orla Wren and Katie English – Enrico Coniglio and Fluid Audio manage to define a completely new quality standard.
"The joined arsenal boasts acoustic instrumentation as well as synthesizer, manipulations and field recordings. Here guitar, cello, piano, harmonica, melodica, percussion and voice ring alongside Korg Monotron, Orla Wren's processing, and Coniglio's vinyls.Tracks range from glowing string examinations to humming whitewashes, from vocal reveries to textured pop allure."

MY HOME, SINKING – MORNING WALK
---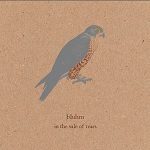 BLUHM – THE VALE OF TEARS
The newly-set Fluid Audio standard is immediately and easily met by the labels follow-up release by Bluhm, a collaboration of Tim ('Maps and Diagrams') Diagram and Macedonian singer Genoveva.
They present a sound more 'psychedelic', with washes of echoes and vocal dubs, but (as My Home, Sinking does) their new releases also clearly marks a new musical direction.
"The musical production side utilises Tim's trademark palette of drone, delay, reverb, discord, distortion, tape effects and granular synthesis. All consciously crafted with the light, ardour and purity that is always associated with his oeuvre. These primary melodies were presented to Genoveva, who then added her seraphic vocals."
"It's an exploratory, elemental union that includes a significant, immersive and expressive vocal narrative. The overall theme of light and hope is perhaps not so apparent on the first few listens because the vocals are full of hidden mystery. However, its nascent sense of optimism does become apparent the more you listen to it, essentially it's a journey of hope"

BLUHM – WHEN WE CRY
---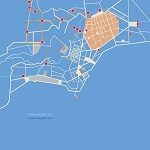 PAN-AMERICAN – CLOUD ROOM, GLASS ROOM
"With percussionist extraordinaire Steven Hess now a full fledged member, Mark Nelson and Pan-American deliver their first new album since White Bird Release from 2009. Bobby Donne (Labradford, Cristal) plays bass on multiple tracks, further emphasizing the live band feel."
"CLOUD ROOM, GLASS ROOM" delicately meanders from soft guitar rock-oriented soundscapes ('Cloud Room') to harsher noise experiments ('Virginia Waveform') or combinations of the extremes. With the thriving rhythm section underneath, Pan-American re-defines and sustains a completely unique sound.

PAN-AMERICAN – CLOUD ROOM
---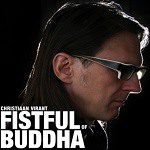 CHRISTIAAN VIRANT – FISTFUL OF BUDDHA
Christiaan Virant was one of the originators of the now legendary Buddha Machine series, which may explain the somewhat contradictory title. Some sounds of the Buddha Machine are recognisable, as is the overall Zen-like feeling, but these nine tracks are full compositions, not just a collection of 'loops'.
"Moving between China and Europe has allowed Virant a continuous access and appreciation of musical developments across the continents. Whilst still deeply Zen in mood and tone, the tunes here interweave minimal textures through drone and drift. Classical-trained Virant pays due homage to structure, drama and effect whilst completely understanding that, as Lou Reed once so accurately remarked, "repetition is anti-glop" Devotees of the Buddha Machine will treasure the connects and departures".
But not just the devotees, I hope…

CHRISTIAAN VIRANT – RIVER PEARL
---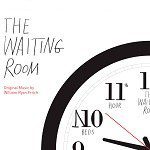 WILLIAM RYAN FRITCH – THE WAITING ROOM
Soundtracks are often great ways to bring music to an audience that otherwise probably would never find it. And there are quite a few names in contemporary music creating soundtracks: Cliff Martinez, Max Richter, Ólafur Arnalds, Johann Johannsson, Ben Lukas Boysen…and that's just a few…
William Ryan Fritch has previously released music as Vieo Abiungo, but this soundtrack is released under his own name. "The Waiting Room" is a documentary by director Peter Nicks about the Emergency Room of Highland Hospital, Oakland, California.
"Fritch's Waiting Room soundtrack is the ideal complement, with persistent gravities and thudding tempos that are keenly aware of the passing hours. The crawl of time is transcribed to sound with prolonged string notes, potent repetition and exquisite silences between topographies."

WILLIAM RYAN FRITCH – CODA
---