Compilation albums are a great – and often low budget – way to find new music and artists that you may possibly want to check out further.
And, of course, that is exactly why they are made.
Check out the compilations below for hours and hours of music exploring (about 10 hours, to be exact!):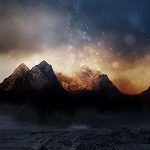 SEQUENCE 6 [Free Download]
This Future Sequence compilation offers 4 (four!) hours of music – 40 tracks, which were chosen from over 160 (!) submissions. The fact that this is the sixth volume in this series of free compilations within two years demonstrates the ambient/experimental music scene is more alive than it ever was.
As with most compilation albums, not every track will probably be to your liking, but even if you leave these out there's enough left to go on for hours. As in all previous editions of the Sequence compilations, tracks from established artists are juxtaposed with those of emerging artists.
A short selections of artists you'll find here: Matthew Collings, Jffstnhs (Jeff Stonehouse), Radere, Hakobune, Simon Scott, Pleq, Maps and Diagrams, Linear Bells, Off Land, Darren Harper..
And these are only a few of the more familiar names….

---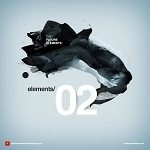 ELEMENTS 02 [Free Download]
Somewhat similar in nature (familiar names mixed with completely new) – the main difference being that Future Elements is not a label (yet), but a weblog – "an uprising collective of writers and musicians in the field of shoegaze, ambient, modern classical,Drone and experimental music".
Ánd the size: this compilation features 20 tracks (2 hours), so it is about half the size of the Sequence compilation. But with these two hours it can still be called 'massive'! Some of the 'familiar' names presented here:Stray Theories, Wil Bolton, Endless Melancholy, Karl Verkade.

---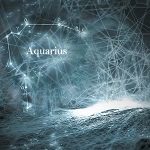 AQUARIUS
With their constant output of high quality music releases, curated by Bartosz 'Pleq' Dziadosz, Dronarivm is rapidly positioning itself at the very center of the ambient/electronic/drone universe.
This, you can also tell by the incredible line-up of this 75 minute (15-track) album, which could almost be called 'all-star': Federico Durand, Green Kingdom, Pjusk, Simon Whetham, Loscil, Marsen Jules, Pillowdiver, Machinefabriek, Hakobune, Francisco Lopez, Yann Novak and some more!
"Gradual submersion into the cosmic ocean turns into a meditative diving in the subconsciousness, deep-water exploration of the internal Universe. Unsteady acoustic space changes every moment its unstable shape, but in this state of zero gravity one feels completely at ease."
Only very few copies of the limited physical release left at this time of writing, but luckily the digital download remains available…

---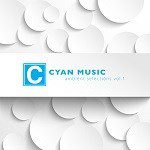 AMBIENT SELECTIONS VOLUME 1
Compared to the compilations previously mentioned, this first compilation by Cyan Music has a slightly different approach, somewhat more in 'pop ambient' style and somewhat less focussed on drones and experiments.
Since 2004, Cyan Music presents"Chilled Out Ambient Down Tempo Dub Music".
Their first compilation, presenting 75 minutes in 13 tracks by artists (all unfamiliar to me), feels like floating in a very comfortable warm bath.

---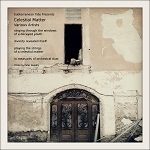 CELESTIAL MATTER [Free Download]
The title may raise associations with a different new age kind of a music, but please don't let that distract you. This compilation is the debut release of the Subterranean Tide netlabel, "a platform to bring together different sound artists and to briefly experience the poetry of sound within ourselves". 17 tracks, 90 minutes, with some names we have already encountered on some of the other compilations but a lot of new and unfamiliar names too: Cinchel, Darren Harper, Savaran, Mystified, Elian, Green Kingdom, Gimu….again: these are just a few.
"Celestial Matter, the fragments of objects of any form that orbit, fly or remain still in the vast darkness of our universe, a wondrous thing when thought about, and even more amazing when you stare up at a night sky and see these objects in their luminosity. But have you heard celestial matter?
For new US netlabel Subterranean Tide's first release this is what they have aimed and succeeded in capturing, that essence of turning one's head to the sky and hearing the celestial bodies that flicker and shimmer as they pass one another."