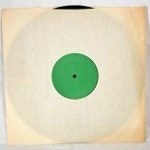 I am extremely honoured to present a guest mix for the Grounding Sounds series, which, "drawing inspiration from the famous Back To Mine compilations, showcases the music that captured experimental artists and labels".
But: I must warn you beforehand: this mix contains NO ambient music at all – with a possible exception of the opening track "Spider & I" by Brian Eno.
It is a rather eclectic selection of all kinds of unrelated genres, because I deliberately chose to stay away from ambient music for this 'classic mixtape-style' selection of some of my all-time favourites.
"I confess I hesitated at first when Harry (Towell) asked me to join the Grounding Sounds Mixtapes series, for the same reason I never make any end-of-year list: there simply is too much to choose from! 
Ask me again next week and the list of "favourites" may be completely different!
But the idea stuck, and I thought it'd be nice to create a 'classic' (head/tail) mixtape once again instead of a complicated ambient mix-collage – just like back in the old days, creating compilation cassette tapes for friends.
I decided to stay away from 'ambient/electronic' music for this mix: there's enough of that at ambientblog.net.
So this mix may be a bit of a surprise for the regular ambientblog.net visitor!
It starts quiet, it ends quiet, but it has a lot of eclectic kind of party sounds inbetween – featuring some (SOME!) of the tracks that never fail to enjoy me. …
Hope you'll enjoy them too! Have fun!"
Remember:
"Our policy is to be open minded and free from rules."
Details and track-by-track notes can be found HERE