In the Shortlist sections, I will mention the albums that I enjoyed listening to, but couldn't find the time (or the right words) for a "full" review for.
Still, I definitely think they deserve your attention, with or without extra words!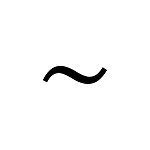 CHRIS WEEKS – THE EBB AND THE FLOW
"Staring out to sea. The Ebb & Flow of the tide. Waves of sorrow wash over you; a deep melancholy. Comfortable, a self-aware sadness. Its motives: wistful, romantic, hopeful, not without purpose; absorbing, fuelling creativity, a source of inspiration."
Unfortunately, the limited edition CD (25 copies) is already sold out, but this EP of beautiful "guitar-only soundscapes" is definitely worth downloading.
---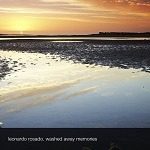 LEONARDO ROSADO – WASHED AWAY MEMORIES
…The same is true for this release on Pure Wave Recordings, by Leonardo Rosado from Portugal. You may also know him as the curator of the FeedbackLoop Label and Heart and Soul.
This solo album is an introspective set of tracks about "memories, fragments imprinted that recur occasionally like a burst of nostalgia or like passionate fire explosions, and they might appear to the world as a smile or an irrational fear."
Rosado's music "exposes daily life happenings that are individual and at the same time universal: it has a strong sense of suggesting a pause to think about our actions and our surroundings."
Additionally – or as an appetizer if you wish – Leonardo Rosado also offers a FREE download album with remixes of the appropriately titled track "Fragments of an Abscent Summer" by Pascal Savy, Guy Birkin, Cinchel, Sun Hammer, Colab and Martin A. Smith.
---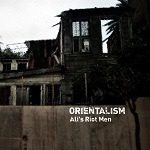 ORIENTALISM – ALI'S RIOT MEN [FREE DOWNLOAD]
"This side project of Sustained Development processes field recordings from the Far East (with some help from label mate EMERGE) to such an extent that they become hissing, granular sheets of sound resembling, for example, abstract Mille-Plateaux-style electronica rather than anything "concrete".
Reverb and time-stretching make the so-called "real" sounds recorded during a trip through China into something very different, calm yet faintly ominous, far from the pseudo-documentary pose that is common in 'field recordings' as a genre."
---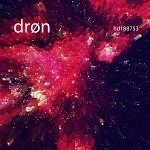 DRØN – HD188753 [FREE DOWNLOAD]
Drøn (a.k.a. Signalform) have released three albums on the German Elektrolux label between 2000 and 2002, but have been on hiatus for over 10 years since.
"HD188753 features a trip into outer space. Relax, listen to the field recordings of our deep space probe, and feel just how alien and strangely beautiful places 149 lightyears from earth can be."
---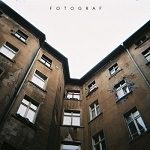 GAVIN MILLER – FOTOGRAF
Gavin Miller, who is also a member of Ghosting Season and Worriedaboutsatan, started this This Is It Forever label to release his solo work.
This is the debut label release, a beautifully multi-faceted, cinematic (and rather dark) drone soundscape "broken into 2 parts, with side two carrying on and morphing into something else that side one started".
---