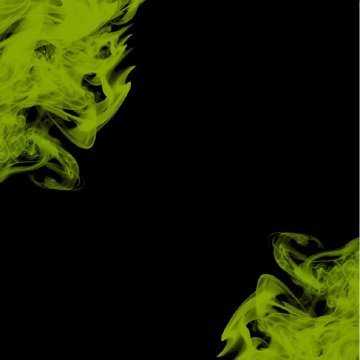 At the closing of 2012, I'm proud to present this new 'dialogue mix'  (the only other collaboration on ambientblog is the "Division Dialogue" mix created together with Muttley in 2010).
When Christophe Ywaska, creator of the weekly Klankschap radio shows on VillaBota webradio (whose mixes can also be found on Mixcloud, by the way) suggested working on a mix together, I knew we were in for a sonic treat.
Klankschap mixes are never "just" ambient – or "just" any other genre for that matter. Their tracklistings are a display of a deep knowledge of all kinds of experimental music, both new ánd old.
Due to their nature, they dó require some 'active' listening, though: they're never meant to be 'easy listening' background music.
And the same is true for this mix, "Both Were Moving": this is clearly no 'ambient' mix – it's a sonic rollercoaster ride!
Sending back and forth new -additive- versions means the result is somewhat different from other mixes on ambientblog. Once the file is sent, there's no way back to re-editing earlier parts. The only way to go is forward.
Without any discussion beforehand, we both chose to add just short fragments and samples. With only few exceptions, this mix contains no full tracks.
Adding or reacting to the previous tracks, or twisting the atmosphere completely, makes this mix feels like walking an unknown forest at night.
"Both were moving" seemed the perfect fitting title for this mix. It is taken from the "Molloy" track, which in turn is taken from the Bayerischer Rundfunk production "The Whole Thing's Coming Out of the Dark" – a fascinating presentation of texts written by Samuel Beckett.

To me, these spoken word fragments, layered over the atmospheric Monty Adkins track, sums up the magic of this mix: there are 'movements of extreme complexity', yet at the same time it 'seems like a simple thing'.
Molloy – Text by Samuel Beckett
"I must have fallen asleep, for all of a sudden there was the moon – a huge moon, framed in the window, two bars dividing it in three segments, of which the middle remained constant, while little by little the right gained but the left lost. But the room was moving from right to left, or both together perhaps. Or both were moving from left to right, but the room not so fast as the moon. Or from right to left, but the moon not so fast as the room.
But can one speak of right and left in such circumstances? That movements of an extreme complexity were taking place seemed certain, and yet, what a simple thing it seemed… a vast, yellow light sailing slowly behind my bars, and which little by little the dense wall devoured – and finally eclipsed."
Playlist:
00.00 Anja Lechner – G.I. Gurdjieff Interlude II (A)
00:20 Tim Noble – A Symphony of Exit Signs (A)
00.43 Arvo Pärt – Variations for the healing of Arinushka, for piano (Movement 2) (K)
00.59 Kid Koala – Recyclotron (page 110) (K)
01:51 Nathan Siter – Black Box Warning (Remix) (A)
02:44 Terje Paulsen – Veering (A)
03.19 Stefano Pilia – Sea (K)
04.55 Huntsville – For the working class (K)
05.28 The Caretaker – Mental caverns without sunshine (K)
07:02 PvC – Grammy (A)
07:22 PvC – Electrical Walk Generator 2 (A)
08:01 Monty Adkins – Permutations (A)
08:07 The Holy See – Snowing Ash 5 (K)
08:28 Monty Adkins – Entangled Symmetries (edit) (A)
08.37 Barry McGovern & Uwe Dierksen – Molloy I & II (K)
11.13 Johann Johannsson – Melodia (i) (K)
12:24 James Eck Rippie – [Untitled] (A)
14.07 Andrew Liles – Boston (A)
15:03 Porter Ricks – Biokinetics (A)
15.34 Alexandre Navarro – Part. 2 (Survol) (K)
17.20 Heiner Goebbels – The Thunder (K)
19.04 Nurse With Wound – A Perfectly Natural Explanation (K)
20:42 Aaron Ximm – Sales Pitch Phase (A)
21.31 Anne LaBerge – Away (A)
23.08 Alvin Curran – Canti Illuminati (A)
23.45 Simon Rowland-Jones – Suite no. 1 for violoncello in G-dur BWV 1007 – Prelude (Bach) (K)
24.59 Aeolian String Ensemble – Espacios (Eclipse) (K)
25.08 Colin Stetson feat. Laurie Anderson – A Dream Of Water (K)
27.49 Berber Ox – Milky In The House (A)
30:12 Cornelius Cardew – The Great Learning – Paragraph 7 (A)
32.56 Del Close & John Brent – How to Speak Hip (A)
33.55 Luc Ferrari – L'escaliers des aveugles #1b17 (K)
35.43 Hildur Gudnadottir – Opaque (K)
39:27 Surfaris – Wipeout (A)
39:30 Daniel Menche – Guts 2 x 4 (A)
39:41 Het Fukking Licht – Stichting Vikingbehoud (A)
40:01 2Kilos & More – What Holds Me Here (K)
40:38 Giuseppe Ielasi – Cooking Pan (A)
40:55 Ikue Mori – Sigh (K)
42:43 L A N D – Nighthawks (K)
44.07 Circle of Pines – Zerfrorenes Glas (A)
44.41 Woob – Stranger Air (A)
45.52 A Winged Victory for the Sullen – Steep Hills of Vicodin Tears (A)
47.40 Gilles Aubry – Berlin Backyard 2 (A)
49.58 Olafur Arnalds – 0952 (K)
50.34 Max Richter – Arboretum (K)
51.14 Sylvain Chauveau – Blanc (K)
53.25 Valgeir Sigurdsson – Draumaland (K)
55.22 Alan Lamb & Sarah Hopkins – The Winds of Heaven (A)
56.36 Murcof – Isaías (A)
57.24 Olafur Arnalds – Fra Upphafi (A)
58.05 William Basinski – Vivian & Ondine (A)
Thanks to Christophe Ywaska for making this happen.

Download Both Were Moving Now 97Mb (60:00 min.)
[total: 1,143 - today: 1]