In the Shortlist sections, I will mention some of the albums that I enjoyed listening to, but couldn't find the time (or the right words) for a "full" review for. Still, I think they deserve your attention: use the links to find more info and hear previews.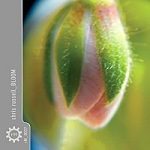 Chris Russell – Bloom
A lot of ambient music refers to darkness and gloomy atmospheres, so it's refreshingly rewarding to find an album like this, an album that finds it inspiration in 'the power of nature', especially since it is warm and bright as the pictures accompanying the release, without ever crossing over to the dreaded 'new age' territories. "The use of field recordings and electronic atmospheres, along with photos taken from many long hikes in the forest, were the visual back drop to the zones I was creating in the studio. Bloom is a celebration of the awakening and renewal of life.."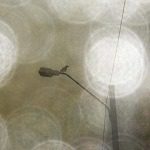 Listening Mirror – The Clearing-My Hiding Place
Not much need to refer to the physical release of this 7″ on Cooper Cult, since that was a release of 25 and obviously sold out before I could even play the tracks twice. But, luckily, these beauties are still available as a digital download from BandCamp. Classic Listening Mirror (Jeff Stonehouse) soundscapes: immersive and wide soundscape layers provide the backing for a calm acoustic guitar theme. In some way, the lonely and deserted atmosphere reminded me of the classic Paris, Texas soundtrack by Ry Cooder.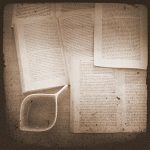 Philippe Lamy – Storytelling
Though this EP may be short (2 track, 15 minutes), Philippe Lamy creates two fascinating soundscapes that clearly manage to tell a lot of stories for those that want to listen.
"The sounds are numerous, with field recordings being taken during walks around the city, of extractor fans, refridgerators, film dialogues. Philippe uses sounds from his previous material, giving them a new context and fuses new sounds from electric guitar, kora and samples.
Philippe had so much to get across and in such a short space of time, that he felt like there were two or more 'stories' being played simultaneously. This creates a listening environment that gives way to several different meanings that the listener participates in. As if, someone is trying to tell a story but not succeeding as intended but still managing to come across as beautiful. The meanings and the story itself becomes lost in translation, yet still you manage to make sense of it, somehow."
[Free Download from Audio Gourmet]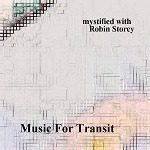 Mystified with Robin Storey – Music for Transit
For this release, the original Mystified (Thomas Park, who, according to Discogs, has released over 148 albums to date!) album was re-mastered by Ben Cox, and a 11-minute remix by Robin Storey (Rapoon) was added. The album is released in an interesting format combination: all previously released (but remastered) tracks can be downloaded for free; the complete album including the additional remix is sold for the same price for the digital version as well as the (limited to 50)CDR-version. So it's the CDR for whoever comes first…

Bengalfuel – Roeblin
Bengalfuel is the collaborative project of Lou DiBenedetto and Joe LiTrenta, from New Jersey, combining elements of both of their musical styles. Roeblin presents the duo's dark, beautiful, 'glacial' ambient soundscapes. You might want to get the combination of physical and digital formats (digital download is included with the physical order), because the download includes the download-only track "Cells" (not on the cd-r), while cd-r includes "Dreamcatcher" which in turn is not included in the download.