In the Shortlist sections, I will mention some of the albums that I enjoyed listening to, but couldn't find the time (or the right words) for a "full" review for. Still, I think they deserve your attention: use the links to find more info and hear previews.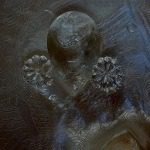 Peter James – Landfall
Well-balanced, deep and extremely relaxing drones on this 25th Relaxed Machinery release.
"I've always considered landfall to be a part of a journey, not the final part, or the start, just a part of it …. Not now. Not then. Just sometime, somewhere, someplace. "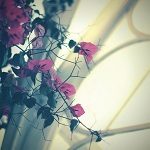 Wil Bolton – Under A Name That Hides Her
Combining drone backgrounds with environmental sounds and sparkling guitar themens, Wil Bolton manages to create music that sounds every bit as fresh as the cover image indicates.
"He wanted to create something that sonically presents his nostalgia, sounding submerged or decaying, as if heard through a veil the way memories and images become distorted over time. The album title 'Under A Name That Hides Her' is a quote from 'The Space of Literature' by Maurice Blanchot and is a reference to the myth of Orpheus and Eurydice."
(Vinyl album; release date May 16)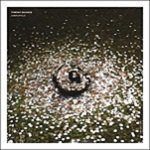 Tomoko Sauvage – Ombrophilia
Actually a (vinyl-only) re-release from the 2009 album, but very much worth checking out for then it was easily missed.
"Ombrophilia is a collection of sound experiments I made with porcelain bowls filled with water between 2006 and 2008. Inspired by Jalatarangam, traditional Indian instrument, I started to play the 'waterbowls' with wooden spoons and metal wire. Since I immersed hydrophones in them, I have tried various ways of resonating the bowls without touching their surface : flicking, stirring, waving and dripping water… I also inserted thin layers of field recordings I made in South India, notably in beautiful Mylapore of Chennai."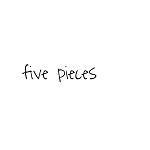 Various Artists – Five Pieces
All contributing artists (Listening Mirror, Antonymes, Quinn Walker, Widesky and Wil Bolton) were asked to create a soundtrack based on a provided piece of artwork. The album presents over one hour of floating ambience, all within the same style but with different colouring (like the artwork).
Also available as a free download from archive.org, but since that one is a somewhat lower bitrate, AND because all proceedings go to animal charity, I heartily suggest downloading it from BandCamp.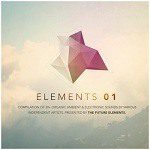 Various Artists – Elements 01
Huge (and free!) 35-track compilation presented by Future Elements, a site focused on ambient, shoegaze, postrock, dreampop, indie, drone & electro-acoustic and experimental music. Which is exactly what is presented on their first label release. Some familiar names (like Good Weather for an Airstrike, Pleq, Umber and Kylie Bobby Dunn) , but a lot of surprising new names to explore too.