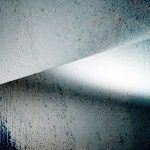 Misfortune struck last week when Heart and Soul and Feedbackloop label curator Leonardo Rosado got robbed and found that the burglars took his laptop and SLR camera.
Though he was wise enough to have his files backed up elsewhere (be honest: do you store your important personal files in a location outside your house? Please do so!) – for a label owner in this digital age this is a downright disaster.
Leonardo had just finished his own solo album "The Blue Nature of Everyday" (which sounds like an appropriate title now).
So, unintended, this album is now also his own charity release to help fund his new laptop and camera.
On "The Blue Nature of Everyday" Leonardo paints some beautiful soundscapes. All "Variations in Blue" tracks are created from layered electronics, guitars, field recordings and acoustical instruments (mainly piano). A beautiful blend of vague and clear sounds.

Leonardo Rosado – The Touch of Your Lips
Apart from this album, this is a very good moment to draw some attention to the latest releases on Leonardo's Heart and Soul label: new albums from I've Lost and Gimu.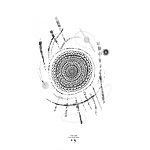 I've Lost – From These Hands
Originally, the Heart and Soul label started out as a label to combine poetry and music. (You may want to revisit the Mute Words and Dwindlers review for this occasion).
But on the label blog, Leonardo stated that the label would "expand to other forms of connections between different arts".
I've Lost (artist alias of guitarist Bobby Jones) presents comfortable sounding guitar soundscapes, created from looping techniques not unlike Robert Fripp's "Frippertronics".
Apart from one track – featuring a poem from Leonardo Rosado himself, "From these Hands" is fully instrumental.
The art in this case features the illustrations by Ivo Hoogveld that come with the physical edition – for which you can choose you own cover of choice!!

I've Lost – First Fall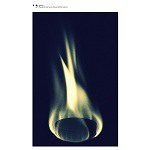 Gimu – They All Left One By One…
Compared to the previous sounds, the Gimu release is an entirely different matter.

The title"They All Left One By One, They All Left The Radio On" is as mysterious as the music sounds.
This album feels like you're visiting a deserted industrial facility, deserted but still in full effect, with vague indescribable fanfare sounds playing in the background.
It's uncomfortable and eerie, a haunted ghostly sound – comparable to some of Caretaker's albums.
"Echoes of spirits past are trapped in a metallic field, cold drafts shifts us into a dark ambient world where ghostly tones an cathartic hammering reveal a realm both haunting and epic."
It may be man-made, but judged by the sounds it has somewhat grown out of control.


Gimu – An'on, An'on, An'on
Conclusion:
Charity is a very, very good reason to buy albums.
But buying these albums just because you enjoy the music is even better. Both may apply.