In the Shortlist sections, I will mention some of the albums that I enjoyed listening to, but couldn't find the time (or the right words) for a "full" review for. Still, I think they deserve your attention: use the links to find more info and hear previews.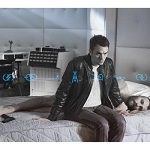 Ben Frost & Daniel Bjarnason – Solaris
With the names of these two composers and the title referring to the classic SF movie, further introduction is completetely superfluous. This is "a quiet, stilled and all consuming symphonic suite at once as affecting and uncanny as the science- fiction classic that inspired it".
As mysterious as the movie, Solaris is "a journey into an internal world, into the self, a flux of wonder, horror, sorrow and tenderness, and a ravishing sensory experience".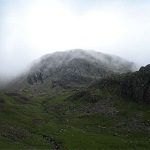 Daniel Thomas Freeman – The Beauty of Doubting Yourself
With a title like that an album hardly needs any further introduction. The album starts off pitch black with track titles like "Dark House Walk" and "Staring into Black Water" (25 minutes!), but the ovarall atmosphere gradually gets lighter and more optimistic as does the instrumentation. Dark electronic settings slowly make way for mediaeval sounding string arrangements. Not many albums can present a sound palette like this in such a coherent style.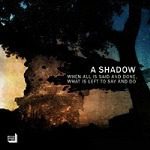 A Shadow – When all is Said and Done what is left to Say and Do
Drone-based soundscapes by Keith Murphy from Dublin. But not 'drones' as in 'start and forget something is playing in the background', because Keith brings in a lot of dynamic tension in the use of his instruments and sound manipulation techniques.
"The sound world he creates is founded on the combination of minimal instrumental material and dense processed textural layers in slow moving progressions. The influence of the music of artists such as Fennesz, Colleen, Fabio Orsi and Tim Hecker can be felt in A Shadow's music."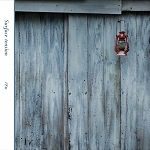 I8U – Surface Tension
Three long-form drones – their names indicating their ethereal nature: Water, Toluene, Ethanol.
Sound sculpture from France Jobin (aka I8U), based on field recordings and integrating "digital, analog, glitch and drone into a field of aural vision that simultaneously exhibits micro and macro perspectives on a complex, yet inviting, environmental theme".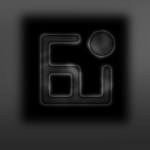 Sister Waize – A Dawning of Wonder
Although David Mekler warns us that
this album is "not intended to be listened to all at once", and almost apologetically states "Do not think of this as you do any other music", I find these "folding drones" more engaging than most other drone recordings. They have a nice, mysterious, industrial feel.
"Please refer to the Sister Waize blog for further suggestions on how to listen to folding drone music".
Which prove to be great suggestions for listening to any other kind of drone music, too!
(Free download)