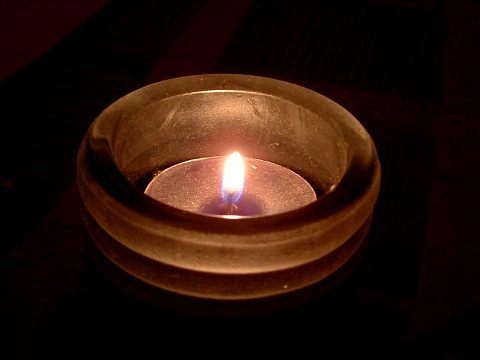 In the Northern Hemisphere, November month is the month of Autumn: the month that summer is definitely over, when cold and darkness slowly creeps in.
(In the Southern Hemisphere, November is a month of Spring – which means this mix will probably not fit your "November Thoughts" at all).
(Northern) November can be rough and harsh, but it's also very beautiful to watch nature prepare for winter and finding ourselves doing the same.
It is also a good month to think November Thoughts.
[November Thoughts – Sequence Scheme]
Playlist
first time is start-time; second time is sample length
00:00 04:30 Christina Vantzou – Prelude for Juan
(No.1, 2011, Kranky Krank159)
03:30 04:36 David Darling – September Mom
(Prayer for Compassion, 2009, Wind over the Earth WE2340)
05:48 03:05 Amiina – Sicsak
(Puzzle, 2010, Amínamúsík Ehf. – AMIINA 5)
07:20 04:30 Runar Magnusson & Thor Magnusson – Kizxju
(Classifields, 2007, Tri Postal Trip 6)
09:22 02:36 Siberische Zelle – Knechte des Tourismus
(Archive 1, 2005, 90% Wasser WCD 003)
09:55 03:07 Alex Durlak – Bellows
(Kanshin, 2011, Hibernate 008)
11:26 03:46 Field Rotation, Mari Solaris – Lament
(Brave New World, 2011, Feedbackloop FBL010)
14:00 03:54 Dadavistic Orchestra – Deep Old Mu
(Dokument.02, 2011, Dust Science Recordings Dustcd025)
15:41 03:25 Brian Eno – Calcium Needles
(Small Craft on a Milk Sea, 2010, WARP warpcd207)
17:40 07:18 Yann Novak – Presence
(Presence, 2011, Hibernate HB35)
21:38 04:39 Peter Broderick – Pause
(SMM Context, 2011, Ghostly International, GI-133)
25:18 03:39 Clem Leek – Origami Soldiers
(Lifenotes, 2011, Drifting Falling DRIFTING023)
26:54 04:09 Antonymes – Endlessly
(The Licence to Interpret Dreams, 2011, Hidden Shoal HSR080)
30:21 01:00 Macu – One Minute for the Stars
(One Minute for the Stars, 2011, SEM 011)
30:45 03:08 Daniel Menche – Hover
(Hover, 2010, Touch Spire 3)
32:23 02:56 Allessio Ballerini – Zeit_Partone
(Music From the Puddle, 2011, Time Released Sound TRS-03)
33:25 02:55 Natalia Noelis Siebula & Bartosz Dziadosz – Otta Og Kvida
(In the Bleak Wilderness of Sleep, 2011, Audio Gourmet Netlabel AGCD05)
35:35 03:39 Erik Carlsson & Steven Hess – Waal
(Bridges, 2011, Machinefabriek self-released)
37:50 03:38 Carl Michael Von Hausswolff – Night
(800.000 Seconds in Harar, 2011, Touch TO:82)
39:09 05:35 Yann Novak – Lullabye
(Cotton Dragon's Eye Second Anniversary, 2011, Dragon's Eye Recording, der003)
43:32 03:21 Sense – Less Than Perfect
(Selected Moments Volume 1, 2011, Psychonavigation PSY046)
46:03 02:53 Janek Schaefer – Unfolding Honey
(10, 2011, Room40 DRM410)
47:49 02:25 Franz Hautzinger – T-Gone
(Gomberg II, 2007, Loewenhertz 018)
48:58 02:52 Kleidosty – Fruited Plain
(Kleidosty, 2011, Loöq Records LQ-1108 )
50:50 03:23 Penjaga Insaf – Pelamun
(Sama Sadja, 2011, Power & Steel PAS27)
52:26 04:23 Runar Magnusson – Useless Feelings
(Mixed Feelings, 2005, Whitelabel)
54:07 03:04 Jean-Francois Laporte – Electro-Prana
(Soundmatters, 2007, 23five 009)
56:55 01:30 Clem Leek – November 11th
(Lifenotes, 2011, Drifting Falling DRIFTING023)
57:30 02:18 Stephan Mathieu, Janek Schaefer – Cosmos
(Hidden Name, 2006, Crónica 027)
58:34 01:14 Jean-Francois Laporte – Electro-Prana
(Soundmatters, 2007, 23five 009)
1:00:00 End

Download November Thoughts Now 107Mb (60:00 min.)
[DTS – Surround Version also available]
[total: 1,380 - today: 1]