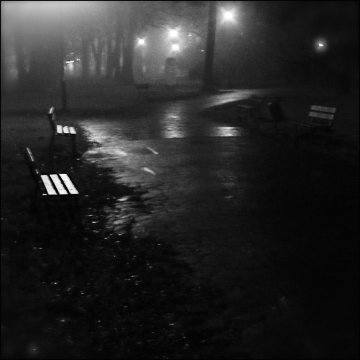 Although it was created in March, this mix shows little signs of "Spring".
There was no intentional relation, but inevitably the devastating Japan Earthquake, and the frightening nuclear disaster following it, somehow found its way into this mix.
The result: a rather dark overall atmosphere, which seems to leave little room for hope.
But at the same time, in Europe, winter retreats and daylight returns.
Nature shows that it can destroy as well as recuperate.
Playlist:
00:00 Porzellan – Vopar Tar
[Parvo] Art, 2009, parvo 007
02:15 Max Richter – The Vel D'Hiv
Elle s'appelait Sarah, 2010, Editions Jade
05:12 Colin Potter & Michael Begg – Carnethy
Fragile Pitches, 2010, Omnempathy OMIC1
08:29 Victor Joaquim – Radio_O
Essays on Radio: Can I Have 2 Minutes of Your Time, 2005, Crónica 020
09:39 Janek Schaefer – Untitled
49 Years from Gesang der Jünglinge (2005-1958), 2005, Sirr 0020
13:08 Mikko Tarmia – Amb_end_soft
Amnesia, The Dark Descent (Game Soundtrack), 2010, Frictional Games
13:25 Mikko Tarmia – Amb_extra01
Amnesia, The Dark Descent (Game Soundtrack), 2010, Frictional Games
13:40 Jack Wall – Linking Chamber
Myst IV, Revelation (Game Soundtrack), 2005, Ubisoft
14:12 Mikko Tarmia – Event_hallway
Amnesia, The Dark Descent (Game Soundtrack), 2010, Frictional Games
14:18 Alio Die & Mariolina Zitta – Lithos (Part II)
La Sala Dei Cristalli, 2010, Hic Sunt Leones HSL058
16:08 Peter Andersson – Sarkophagus
Music for Film & Exhibition II, 2010, Old Europa Cafe, OECD135
18:07 Deaf Center – Hunted Twice
Owl Splinters, 2011, Type 080
22:13 Heitor Alvelos – Had a Scanner been born on the Bopsphorus
Essays on Radio: Can I Have 2 minutes of Your Time, 2005, Crónica 020
22:48 Max Eastley – Aerophones 5
Installation Recordings (1973 – 2008), 2010, Paradigm Discs, PD26
23:14 The Green Kingdom – Velvet Landscape
Hidden Landscapes, 2011, Audio Gourmet AGCD003
26:10 The Fun Years – Re: We're Again Buried Under
Baby It's Cold Inside, 2008, Barge Recordings, BRG005
28:17 Steve Peters – Hymne (pour un Fils des Étoiles)
Erik Satie et les Nouveaux Jeunes, 2011, Arbouse ARBOU028
30:58 Gareth Davis & Machinefabriek – Grower, part 1
Grower, 2011, Sonic Pieces 010
37:28 Sussan Deyhim – Pulse
Possessed, 2001, Venus Rising Records
40:44 Carl Michael von Hausswolff – Life and Death of Pboc
Life and Death of Pboc, 1986, Radium 226.05 RAPH 013-4
(also in the 'Enter the Void' Soundtrack, 2010)
42:08 Michel Banabila – The Fall
Alice in Wonderland & Various Other Works, 2010, unreleased
43:47 Eluvium – Ogives Redistributed
Erik Satie et les Nouveaux Jeunes, 2011, Arbouse ARBOU028
46:05 Lexithimie – Flesh and Stones
I Rather Die Terrified, 2010, Audio Gourmet AGN018
47:28 Antonymes – A Fragile Acceptance
The Licence to Interpret Dreams, 2011, Hidden Shoal Recordings
50:55 Deaf Center – Fiction Dawn
Owl Splinters, 2011, Type 080
52:21 Chris Watson – Runway O2E
Incidental Amplifications, 2006, Room40, EDRM405
53:03 Alva Noto – Interim (for Dieter Rams)
For 2, 2010, Line Line_044
54:00 Pleq – Good Night, Pjusk Remix
Good Night EP, 2010, Basses Frequences BF29
58:06 Porzellan – Nebuleuse II
The Fourth Level of Comprehension, 2009, Hibernate HB03
1:00:00 End
Download Amnesia Now 99Mb (60:00 min.)
[DTS – Surround Version also available]
[total: 1,842 - today: 1]