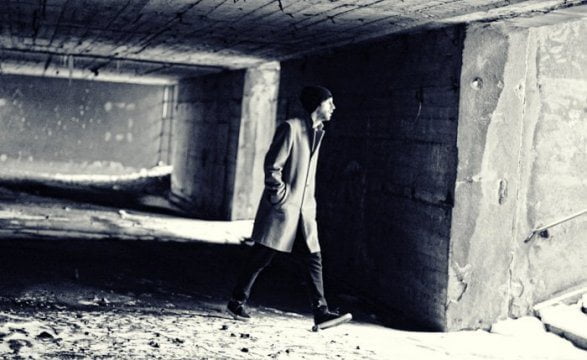 Ambientblog proudly presents a new "Guest mix", contributed by Bartosz Dziadosz a.k.a. Pleq.
After reviewing his latest releases, I did not hesitate when Bartosz asked me if he could contribute a mix to the ambientblog podcasts.
This Pleq Ambientblog mix is not a mix of his own music, but a mix of Various Artists that gives great insight in the kind of music that inspires Pleq.
It kicks in fairly heavy with the high pitched noise of Go Koyashiki's "Silhouette", which when it suddenly drops feels like it has prepared your mind to 'open up' for the sounds to follow.
Bartosz' mix balances the almost industrial electronic sounds with the more organic romanticism of (for example) Library Tapes, Max Richter and Spyweirdos.
Before closing the mix, two previously unreleased tracks are included: a collaboration with Hakobune and another with Natalia Noeila Siebula.
Tracklist:
Go Koyashiki – Silhouette
(Touch, mAtter 2010)
Yui Onodera – Synergetics #1
(Synergetics, Drone Records 2007)
Library Tapes – Pieces Of Us Were Left On The Tracks…
(A Summer Beneath The Trees, Make Mine Music 2008)
Max Richter – Infra 5
(Infra, 130701 2010)
Aidan Baker – Shadow Of Death Dream On
(Within The Final Circle, Mirakelmusik 2005)
Andy Graydon – Untitled 5
(Geomancy, mAtter 2009)
Celer – Bracelets Passed To Spanish Hands
(Capri, Hummnig Conch 2009)
Marihiko Hara – In Dem Dritten Innenhof
(Reflexion, Und Dann, Metamorphose, U-Cover 2008)
Solo Andata – A Ballet Of Hands
(Fyris Swan, Hefty Records 2006)
Library Tapes – Feeling For Something Lost In Two Parts (Part. 1)
(Feelings For Something Lost, Resonant 2006)
Off The Sky – Her Soft Circumference
(Caustic Light, Autoplate 2005)
Hakobune + Pleq – Critique Of Practical Reason
(Unreleased, 2011)
Natalia Noeila Siebula & Bartosz Dziadosz – Leit
(Unreleased, 2011)
Spyweirdos – Sixth
(The Numbers, Creative Space Records 2008)
Mixed by Bartosz Dziadosz (Pleq) – march 7, 2011
Pleq [Facebook Page]
Download Pleq – Ambientblog Mix Now 125Mb (55 min.)
[total: 1,213 - today: 1]