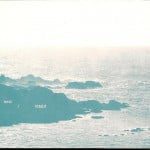 The Serein netlabel was founded in 2005 and released quite an impressing batch of quality ambient and electronic music. In 2007, Serein released it's 'flagship title': the Nest EP.
Nest is the collaborative project of Otto Totland (Deaf Center; Type Records) and Huw Roberts (Serein Label owner).
The beauty of their music was quickly recognised, the blogosphere caught on and the EP was features in a lot of favourites-lists that year.
Then, early 2009, the Serein site closed down.
With the response to the Nest EP (and the other releases too, by the way, let's not forget those!), Serein decided 'to explore some commercial avenues'.
So here's the good news: Serein's rebirth will be a fact when Retold will be officially released on january 31, 2010.
Retold is a full cd completing the six tracks from the original EP (including a revised version of Cad Goddeu) with five new tracks of equal extraordinary beauty. Wheatstone , the track previewed here, is one of the new tracks.
Nest's purpose is "to produce beautiful music free of pretense".
In doing so, they have created a CD of impressively pure art.
You may be wondering what has happened to all the other great music Serein made available between 2005 and 2008? Well, in fact all music is still downloadable from archive.org. This includes the original Nest EP so if you can't wait till januari you can have your preview here.
But be sure to make Nest your starting point for exploring Serein by downloading some of the other titles too.
[total: 1,998 - today: 1]