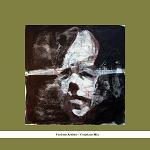 One definition of 'drone' music might be: 'finding the least thing necessary for pleasurable listening'.
Although it's not it's not a very good definition (because of the 'pleasurable' which may prove to be a bit ehh…subjective. And what's a "thing"?), it fits the purpose for describing the intention of 'drone music'.
"Constant" is the well-chosen title of the drone Mystified (Thomas Park) originally 'found', and which he thought impressive enough to listen to it constantly. It has the basic soothing drone quality of distant humming machines…reassuring and comforting sounds to listen to, to ignore, or to help disguise other, unwanted sounds from your environment.
The original "Constant" drone was released on the Webbed Hand Records netlabel, and proved to be inspiring to other drone artists like Stephen Philips, Zen Potato, Ben Summers, Soul in Limbo, Tribe of Astronauts and C.P. McDill – most of whom can be found as contributing artist of the Drone Download Project by te way, which probably is not a coincidence.
Finding these reactions on his original drone, Thomas 'Mystified' Park decided to create a mix version of all Constant Drones, which is available now through archive.org.
This "Constant Mix – 10 Drones" is a recommended download for all of you interested in extremely minimal drone ambient (like Thomas Köners, or maybe even Eliane Radigue's).
Compared to the original full length drones, the mix may even be called adventurous because of it's shifting patterns when it moves from one "Constant" to another. It's carefully mixed and this mix creates a tension which keeps the piece interesting to listen to for the full 68 minutes!
Pleasurable listening, indeed!
If this mix is not enough for you: archive.org also hosts all original full length versions too: you'll find all links to these files on the Constant Mix page.