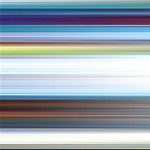 Those of us that bought the original album back in 1981, would never have dreamt anything like this would ever be possible…:
To celebrate the re-release of Brian Eno & David Byrne's "My Life in the Bush of Ghosts" there's an opportunity to remix two of the tracks yourself.
From the special remix website, you can download track-packs for "Help me Somebody" and "A Secret Life" and start working on them yourself.
Re-upload your mix, and you're in..!
If you don't want to mix, but just want to listen, the (Flash only) website offers a nice interface to place all uploaded remixes in a 'mood grid'. I really like that: you can look for tracks that resemble your mood for that moment. Nice! Of course, you can also 'rate' te remixes, resulting in a 'visitor' list next to the 'moderator' list. (I really wonder if Eno and/or Byrne are among those moderators?)
Of course, I could not resist to focus on the ambient side of 'A Secret Life'. If you want to find this track, look for the username 'HELPMEPVC'. The mix is called 'Secret Life (Secret Love remix). You can also click the speaker icon below, but you'll miss the site interface!!
By the way: while you're there, also listen to the Banabila remixes: the Sweet Mix, and the Scary Mix.
They're really great: really sweet and really scary!