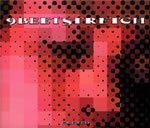 Beethoven's Ninth Symphony is part of mankind's collective memory – everyone knows and recognises it (or at least parts of it).
Can you possibly imagine how this 74 minute symphony would sound, if it was stretched to 24 full hours? I bet not. Still, it's worth a try. Leif Inge is the man who actually did this, and the resulting 9BeetStretch is unforgettable. If there's a sound of infinity, this must be it.
Some parts don't work very well when stretched, they get a bit restless. But most of the time, there are very long ambient sounding chords that make you lose all sense of time and space. In facts, most of the time the music sounds as if it could be performed live this way (I wonder if that'll ever happen!!)
Park4dtv (home of some other very interesting 24/7 streams too) now offers the complete work as a 24/7 webstream.
That's your great opportunity to listen to 9BeetStretch online.
There's some more info about the project and Leif Inge here
Be sure you don't float out of the window while listening!