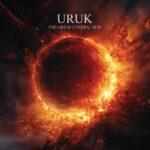 Uruk has existed since 2016, and The Great Central Sun is their fourth album – the second for the Ici D'Ailleurs label. It is the duo formed by Timothy Lewis (aka Thighpaulsandra) and Massimo Pupillo.
Lewis may be known for his work with Coil on Musick To Play In The Dark; he also joined Spiritualized on their US tour. Pupillo is a bass player who collaborated with Dälek and recently with This Immortal Coil, as well as being a long-term member of the Italian jazzcore trio Zu.
The Great Central Sun presents two long (20+ minute) tracks with overwhelmingly cinematic ambient that – indeed – can be described as 'music to play in the dark'. The first track, Per speculum in aenigmates ('through a mirror, in a riddle'), opens relatively quiet, but the second, Radiating Rainbows, builds up to a tense climax.
Clearly, this is not intended as 'ignorable' background ambient! But it is a rewarding listen for those that pay attention to this 'album oscillating between drone and ambient, in a mysterious and hazy atmosphere, evoking
images of interstellar travel or mental explorations […] a real sensory journey, immersing the listener in a dense and complex sound universe'.
---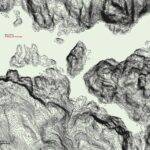 Simon Kirby (from Scotland) is not only a musician but also a professor of language evolution at the University of Edinburgh, where he 'heads a group probing the question of what it is that makes us
human'. As a musician, he asks the same question but from a different perspective.

At Rahoy, The Early Light is his first solo album and presents two (17+ minute) soundscapes. The first is based on a journey through Japan and was recorded live on a modular synth directly after returning. The second piece, From Up Here The Icebergs Look Like Dust, presents a 'backdrop of drones using a mathematically perfect but slightly uncanny just intonation tuning scheme', layered with baritone and trumpet performed by Andrew Ostler. Field recordings (from Japan) and 'recordings of crinkling baking paper pitched down two octaves to create the sound of melting icebergs' complete the mental image of the sonic journey.
At Rahoy, The Early Light is released on Expert Sleepers, a label from the music company to showcase artists using their products. In this case, Kirby uses the Dream Machine mode of the Disting EX Synthesizer module.