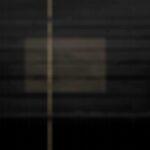 DRAWING VIRTUAL GARDENS – 22:22
As the second release in the Lost Tribe Sound subscription series Maps To Where The Poison Grows, Drawing Virtual Gardens (David Gutman) releases 22:22.
The title remains unclear, as the album lasts not 22 minutes but almost 36. The closing track, called 22+22=44, only adds to the mystery.
Gutman explains: '22:22 is an hour that continuously intrigued Gutman. He began noticing it was a common occurrence to reference his watch at this exact hour during the night. His curiosity grew as he wondered what unexplained consciousness kept pointing him towards this time'.
The music itself is as enigmatic as its titles: Be Aware There Is A Goat Hidden In The Trees, Une Chateau De Sable S'Agrandit, Les Gens Peuvent Entrer (A Sandcastle Grows, People Can Enter), La goute d'eau sur le mirroire (The Drop Of Water On The Mirror), etcetera. But there is a lot to be discovered in their well-balanced instrumentation and 'non-linear motion (which) may stir up as much dust as they help to settle'.
Lay back and let the sounds pour over you, or sit up and actively listen to discover all the fine details. With this album, you can do both.
---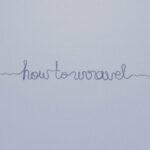 Kilometre Club is the alias of Daniel Field from Toronto, Canada (yes, they use the metric system over there). But he is not performing alone here on How To Unravel: there's a full ensemble featuring violin, cello, harp, modular synth, guitar, and sax completing Field's textured ambient and electronics.
How To Unravel is Kilometre Club's second album, his first on the We Are Busy Bodies label. It's the follow-up to 2022's self-released Minus Time. 'It's ambient music, but it also tries to be more than that, with inspiration and influences from post-rock, neoclassical, experimental, indie rock, electronic, and more'.
The album has a distinct premise: it 'is about how we might fall apart, and how we find ways to come back together again. The first half follows all of the paths that lead in circles, the tangled yarn that never finds the end. But it holds on. It's stronger than you think. The second half is how we untangle and get put together again.'
So, if you have some serious doubts about where to go with your life, this album may put you back on track. If not, it is a very, very enjoyable listen, too.