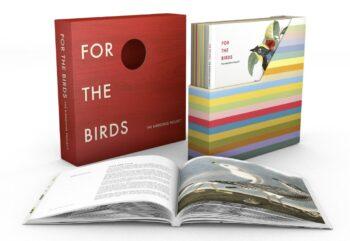 For The Birds: The Birdsong Project is a collection of no less than 245 (!) bird-inspired tracks by famous (as well as lesser-known) artists. When I read about this collection, I felt that I wanted to make a radio show about it with a selection from the material. That led to three one-hour broadcasts on Concertzender Nederland.
Like all radio shows on this station, they remain available on-demand afterward.
The 13 hours on this 20LP collection represent every musical style imaginable and include music as well as poetry. Apart from this release, The Birdsong Project grew into a larger platform of activities such as exhibitions, live performances, artist-designed birdhouses, etcetera, of which all proceedings are donated to The Audubon Society.
And since I am very happy that I had the privilege to compile these selections, I like to mention them here – even though they have only minor 'ambient' content (there is sóme of that, however: by artists like Chris Watson, Jana Winderen, Ben Lukas Boysen).
Below are the links to the three shows on Concertzender Nederland. I hope you'll enjoy listening!
---
Part 1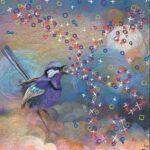 Cosmo Sheldrake, Nick Cave, Beck, Maki Namekawa/Philip Glass, Laurie Anderson, David van Tieghem, Danielle Lupi, Chris Watson, Suzzy Roche, Loudon Wainwright III, Midori Hirano, Tawiah, Mamadou Kelly, Michael Penn, Yo Yo Ma, Jana Winderen.
https://www.concertzender.nl/programma/popart_716072/
---
Part 2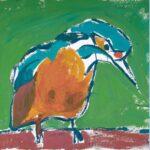 Cosmo Sheldrake, Calexico, Makaya McCraven, Chilly Gonzalez, Anthony Roth Constanzo, Peter Broderick, Daniel Lanois, Annie Gosfield, Olivia Chaney, The Album Leaf, Koa Kalish, Kaoru Watanabe, Cassandra Jenkins, Mark Mothersbaugh, Hidden Orchestra ft. Tim Southorn, Steve Gunn, Ragazze Quartet.
https://www.concertzender.nl/programma/popart_717200/
---
Part 3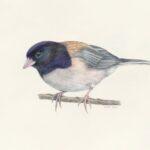 Cosmo Sheldrake, Balmorhea, El Buho, Sam Gendel, The Flaming Lips, Saunder Jurriaan & Danni Bensi, Lee Ranaldo & Michael McClure, John Cale, Nico Muhly, Devendra Barnhart, Roddy Bottum, Vince Giordiano & The Nighthawks, Meara O'Reilly, The Haden Triplets, Ben Lukas Boysen, Spring Summer, Mary Lattimore.
https://www.concertzender.nl/programma/popart_722061/
---