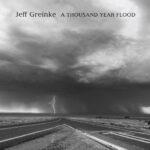 Actively releasing music since the early 80s, Jeff Greinke has created his very own sound: rich in texture, depth, mood, and subtle detail.
"Jeff sculpts sound worlds that conjure a strong sense of place, hovering somewhere between the exotic and the familiar".
He is often labeled as an 'ambient' musician and composer, but his work is not strictly electronic and encompasses much more than 'just' ambient music. His latest release A Thousand Year Flood is a great example of the music that can perhaps be best described as 'impressionistic ambient chamber music'.
The album presents a perfect blend of ambient soundscapes and contemporary classical music. References can be made to composers like Olafur Arnalds, Nils Frahm Jóhann Jóhannsson, or Max Richter, although the compositions are somewhat more 'abstract' than that of said composers.

A Thousand Year Flood is created in close collaboration with cellist/violist Heather Bentley.
Greinke: "Whether working with scored parts, improvising under my direction, or freely exploring her own ideas over my sketched-out sections, Heather's thoughtful expressions fit seamlessly within my own".
At the same time, Greinke himself focused on 'utilizing less sonic material, paring back the amount of instrumental layering'.
The combination of this resulted in a powerful intimacy that can almost be felt.
A Thousand Year Flood is available on CD but also as a name-your-price (!) download.
---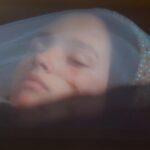 I have no clue who or what Romance is. But perhaps I should investigate some more since Ecstatic Recordings describe his(/her?) work as 'distilling reference points ranging from Tarkovsky soundtracks to the emotional grandiosity of Whitney Houston & Celine Dion smudged into something like Burial and The Caretaker's hauntological ephemera for a session of pillow-kissing nostalgia'. Sounds interesting enough, right?

On the other hand, the name Dean Hurley immediately triggers my interest, based on the fascinating soundscapes he created on earlier releases like his Anthology Resources. As a music supervisor, Dean Hurley has worked closely with David Lynch on many of his films and series, including Twin Peaks: The Return. I guess that simple fact is enough for an introduction to his own enigmatic soundscapes.
River Of Dreams is the second collaboration of Romance and Hurley, following 2022's In Every Dream Home A Heartache. The concept for both albums is the same: a 'prismatic dissection of the daytime soap genre with an examination into the dark corners of fantasy-based escapism'.
To create these sonic adventures (to call this 'music' would be too limited), the duo uses sampled fragments from daytime soap television broadcasts: 'vintage, bit-crunched YouTube codecs form the source material here…all artfully inlaid and mosaicked to form tear-stained compositions of troubled romance gone astray'. The result is a sonic soap opera exploring as many emotions in its 40 minutes as the original television soaps themselves.
Sometimes full dialogues are included (as in I Don't Need You… But I Want You), but overlaying them on haunting soundscapes brings out a unique dreamlike atmosphere.
'The same waters that harvest and transport our buoyant dreams often funnel into nightmarish, tumultuous oceans…'

Bandcamp only hosts the digital download of this release, but Ecstatic Recordings also released a silver-coloured LP version. But I'm not sure if that is already sold out, or not available yet…