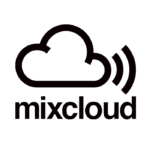 Until now (November 2022), áll Ambientblog mixes and DreamScenes editions were also available on Mixcloud. Starting on December 1, 2022, the free Mixcloud account can only host 10 shows. A Pro account (99 Euro/year) can host an unlimited amount of shows, but since I'd need two of those this is too expensive for me. So I made an important decision about using Mixcloud.
This also means that all DreamScenes editions can be downloaded from now on! (They weren't downloadable before, only available streaming). So you can thank Mixcloud for that!
Here's an overview of the availability:
Folio Archive
(You probably did not know this existed, did you?)
This is an archive of all the NPS Folio radio shows I produced from December 2006 until August 2009.
That is a long time ago, yes, but most of these programs are still interesting to listen to. Just try some!
Since this is an archive, there will be no new editions added and thus this collection is unaffected by the new restriction (for now at least).
These shows are only available on Mixcloud.