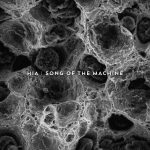 Bobby Bird, also known as HIA or Higher Intelligence Agency became known by a larger audience from his collaboration with Biosphere on Polar Sequences in 1996, and Birmingham Frequencies in 2000. Or, perhaps, from the two S.H.A.D.O. releases with Pete Namlook. But some earlier releases preceded these collaborations: the discography dates back to 1993. Apart from an occasional compilation track and a mix for Secret Thirteen, things got quiet after 2000.
Polar Sequences and Birmingham Frequencies contained many environmental recordings – as does Song Of The Machine, which is literally built from sound recordings from early steam-powered engines. The "sonic study" was originally created as "a large scale octophonic (!!) live concert performance 'Watt's Orbit'" but is now available in 96k/24bit stereo for those of us lacking an octophonic setup at home.
I specifically mention the 96/24 because this sound quality deepens the experience of being near (or sometimes even inside of) these powerful machines, many of them still in working order. Provided, of course, that you play it on a system capable of reproducing these deep, massive sounds. Avoid your laptop speakers, please!
Recording and archiving the sound of ancient steam engines may sound like a documentary project, but the result is far more than that. Bird arranges, recreates (and manipulates) the recordings in such a way that this becomes music instead of simply reproducing the sounds as they are. At the same time, it stays close to the powerful sounds of the machines, thus commanding respect from the listener.
That is why this album could simply have no other title than Song Of The Machine.
This is a download-only, Bandcamp-only release. There is no physical edition.
---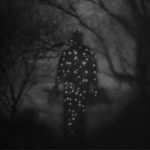 This collection of "seven sound-paintings inspired by the poems of Finnisch writer Eeva-Liisa Manner and the paths of the Deep North which revolves around the boreal circle, those lakes, shores, cliffs, fjords and large forests inhabited by other lives, other presences than ours" is also created mainly from field recordings. But with a very different result.

The 'other presences' can not only be felt in the sounds on Le Rêve, L'Ombre Et La Vision (The Dream, The Shadow and The Vision) itself, but also especially in the way Miriam Karell recites Eeva-Liisa Manner's poems in their original language. Incomprehensible of course if you can't understand Finnish – but definitely adding to the mystery of this music.

By adding sparse instruments to the field recordings (cymbal, drum, ocarina, alto recorder, Tibetan bowls, gongs – but also a bat detector and cathode ultrasounds), French composer Emmanuel Holterbach presents his Musique Concrete as if he was telling us musical fairytales from the cold North of ancient Finland.

"Acousmagic", indeed!