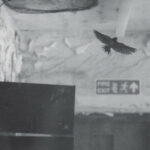 Objects & Apparitions is Gideon Wolf's fifth release on the Fluid Audio label. I guess I don't have to go into details about the label's release and packaging policy, and how this means most of their physical releases sell out on pre-orders. For details on the packaging, you may simply look at this page.
Objects & Apparitions was released on November 5th, so this obviously means we have to do with the digital version now. Which is no problem at all: it's the same music after all!
The music for this album was originally written as a score for All Those Things, directed by George Ravenscroft (tagline: "If a man falls in a city and no one is around to hear it, does it make a sound?").
This is Gideon Wolf's (or Tristan Shorr as his real name is) first venture into film composition, but it doesn't feel like that. This is very effective, emotional music, with "raw repetitive phrases of rhythm and rosin textured scrapes" all performed by Tristan Shorr himself (with the help of Tom Spencer in the closing track).

The neo-classical score was "made to appear and disappear, to pulse above and below the surface of the film, a breathing continuum of strings and fluttering electronics that are there to infiltrate even the silence".

The music does its work very well – even without the movie it was made for.
With the included photos of an abandoned hospital (photographed by Daniel Crossley) it gets quite a different connotation, "tainted with loss and absence, dream-like images of a forgotten place and imagined histories". Or, if you want, just leave out the visuals and let the music guide your imagination.
Edit: at the time of writing I see that the album is sold out at the label, but that Gideon Wolf's Bandcamp page still has a few limited edition CD's for sale, including 50 A6 photography prints, a double-sided print by Craig Tattersall, and a 1/4 plate glass negative from 1910-1930.
So there you go!
---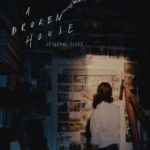 It's no coincidence that all three releases on this post are soundtracks: quite a lot of artists are moving in that direction. This is no surprise because this kind of music is perfectly fitted for the medium and may hopefully provide at least sóme income for the artists.
A Broken House is a documentary about the Syrian architect and artist Mohamad Hafez, who, after coming to the U.S.A. "on a single-entry visa to study architecture, realized that he can't return to his home country and decides to conjure it in his art."

Reading this, one would expect musical references to Syrian original music, and perhaps this may be featured in the documentary itself, but not on this soundtrack. From The Mouth Of The Sun (Dag Rosenqvist and Aaron Martin) chose to focus on the Western neo-classical music we've come to expect from them.

Being a soundtrack, the nine tracks are all relatively short 'mood sketches', which also means that this album is very short in length: with its 19 minutes, it is more an EP than a full album (and this even includes some additional track not included in the film score). But size doesn't matter, it's the quality that counts.
Dronarivm has released A Broken House as a limited (75) edition cassette, as well as a digital download.
---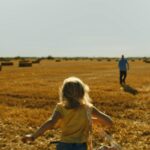 With a playing time of only 10 minutes and 19 seconds, Alvaret is even shorter: it isn't even EP-length, but a mere 5-track 'single' release. But a damn fine 'single' it is.

Alvaret itself, directed by Swedish director Maria Eriksson-Hecht, is only 20 minutes long, so that explains the length of its soundtrack. It is a "study on the aftermath of tragedy and a young girl's resilience and determination to hold her remaining family together."

Stockholm-based composer Shida Shahabi plays electric bass and synth (no piano this time), with the cello performed by Linnea Olsson.

"I knew that the soundtrack needed an earthy yet big feeling, and that it was important to create a sound that also described care, grief but also an emotional complexity of the relationship between the daughter Alice who takes care of her father."