Longform Editions, started in 2018 by Andrew Khedoori and Mark Gowing, is "a curational music practice created to foster and celebrate immersive listening experiences for the musically adventurous." It is not a label, but more like an online platform, "seeking out singular, extended music pieces that offer a focussed point of listening."

"Longform Editions reminds us to slow down and become intimate with the music."

New releases on the Longform Editions come in batches of four titles that may be connected in Longform Edition's use of constantly changing hieroglyphic fonts, but also may offer a quite varied palette of music, as demonstrated in these two examples of the October batch.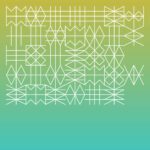 MATTHEW LIAM NICHOLSON – NINE MOVEMENTS
(Feat. MIGUEL ATWOOD-FERGUSON)
Matthew Liam Nicholson's Nine Movements is presented as a single 39-minute track, but in fact it can also be seen as a suite of different movements that can only be enjoyed in their intended sequence. It was 'composed to be performed and received in an immersive, meditative, comfortable setting, indoors or outdoors, most often horizontally."
An early version was featured in full multichannel audio for a week at a massive outdoor temple at Burning man (I would love to hear a multichannel version of this!), but the lockdowns "put a halt to our performances, but created space for the piece to be embellished and completed for release".

It's somewhat difficult to define this piece because it contains electronic as well as acoustic elements, combined with string sequences: Miguel Atwood-Ferguson is of course mentioned as a headliner because of his defining violin performance, but the atmosphere is also defined by the percussionists (space percussion, crystal bowls, tuning forks, Tibetan and Japanese singing bowls), the didgeridoo and the tenor saxophone. Ánd of course by composer Matthew Liam Nicholson procession all of this and adding his acoustic guitar, synths, and field recordings.
"Whilst dreaming I occasionally hear, and merge with, ecstatic, complex multidimensional celestial music whose origin is a total mystery to me, and is not able to be transcribed or often even quite understood upon return of the waking state."
Frustrating as this may be to the composer, Nine Movements sounds like a rather successful attempt!
This last remark should definitely not go unnoticed: "Full spatial audio masters can be made available for installation."
---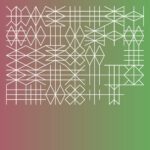 Test Flight No. 1 demonstrates a quite different side of the sonic spectrum Longform Editions covers. The electronic soundscape is "an etude for a series of compositions themed around commercial space tourism".
With 19 minutes and 44 seconds, it is a relatively short moment of weightlessness, but it is enough to simulate the experience in sonic form.
Composer and installation artist Yvette Janine Jackson "blends her experiences with her work as a theatrical sound designer and electroacoustic musician into a narrative style of composition" taking the listener on an imaginative (test) space flight.
Her work includes "radio operas" that "bring attention to historical events and social issues."
"[Test Flight No. 1] picks up where Destination Freedom left off. (Destination Freedom is a radio opera that begins in the cargo hold of a tall ship transporting Africans to the Americas and morphs into a spacecraft in search of freedom.)"