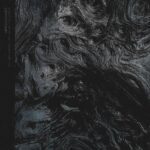 Lost Tribe Sound, the label specializing "in organic, gentle, and exploratory music that transcends genre, technique, or trend", has started a new subscription series in 2021 called "Salt and Gravity". A preview of what's to come in the 8 albums in this series between august 2021 and february 2022 can be heard on this compilation. You can subscribe to the digital editions or to receive the CD's, but the physical edition is limited to 50 subscribers. The CD's are also available separately but at a (slightly) higher price

Arrowounds (Ryan S. Chamberlain) kicks off the Salt And Gravity series with The Rise And Fall Of The Melting World – his seventh album and the second for Lost Tribe Sound.
Field recordings play an important role in this album. You can almost hear the Antarctic (and other parts of the world) literally falling apart – even though the sounds were recorded in Chamberlain's living environment far from the city.

This album is also the closing of a trilogy with his previous albums "Oncotype Sketchbook" (2019) and "The Loneliness Of The Deep Sea Diver" (2020). Chamberlain intended to end the trilogy "to represent a clearing of the mind or the ability to breathe again". I'm a bit afraid this did not quite work out as intended, because overall the album is still quite dark and gloomy-sounding. But, with the current state of climatic affairs, this should hardly come as a surprise.
---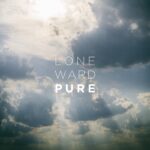 LONEWARD – PURE
When creating this album, Mike Carss gave himself a clear task: "Simplify! – Create clouds of sound to hold the listener in stasis".
He definitely succeeded: Pure is an ambient album in the true classical sense. It "still has movement, but the sway is so slow as to become a blur".

Since 2018 Loneward is Carss' alias for the more ambient and drone works, but before that he was also known as Altus (ambient, neo-classical) and Burlorke (exploring synthpop, new wave, darkwave).

Loneward intends to "provide a consistent listening experience across its discography." This means that "if you enjoy one Loneward release, you'll enjoy them all."
Pure is definitely a great album to start if you haven't heard any of the previous Loneward albums – which is likely because most (if not all) of his work is self-released.
Pure is the fifth Loneward release since 2018. One of them, The Still Guardian (2019), is a collaboration with Matt Borghi.