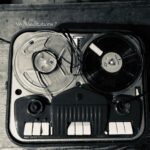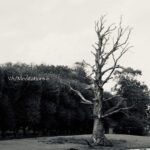 The Shimmering Moods label continues the Meditation series they started in 2015 with two new editions of Meditations, both packed to the max with -duh- meditative tracks by known and lesser-known artists.
Both compilations are a beautiful showcase of the label's (and artist's) potential: a selection of tracks that fit very well together and never break the meditative mood.

Meditations 6 offers 15 tracks featuring (among others) Darren Harper, Anthéne, Andrew Tasselmeyer, Øjerum, Federico Mosconi, Lee Yi, Rinnovare ft. Benoît Pioulard.
Meditations 7 explores somewhat lesser-known artist names (Mount Shrine and Mind Over Midi may be the more familiar artists) but offers the same relaxing quality overall.
---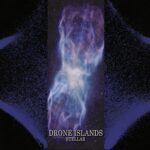 The third chapter of the Drone Islands series released by Eight Tower Records ("part of the Unexplained Sounds Group: network of aural desorientation") is subtitled Stellar: the (12) drones on this 75-minute collection are all inspired by astronomical events.

The collection, curated by Raffaele 'Sonologyst' Pezzella, is a journey into the unexplored in more than one way: apart from Kloob and Simon McCorry, all artist names are new to me.
Each artist chooses his/her own way to approach the drone: "from the well-established synthesizer sounds and onto orchestral arrangements sounding like drones".

If you like your sounds immersive and spacey, this is the way to go to the outer limits.
---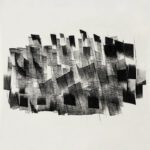 With a playing time of only 11:30 for three compositions, Stills 01 can hardly be called an 'album': it would easily fit on a 7-inch single. The three tracks serve as an introduction to "a new label (Strings And Tins), a new series, and new work by renowned composers".

Strings and Tins is more than just a label: it is a "team of sound designers, composers, sound supervisors, and mix engineers, obsessed with creating innovative and powerful sonic storytelling."
For this project, composers were asked "to create a piece of music in response to a self-selected work of art exhibited in London's Tate Britain Gallery, presenting each of them with a premise: if each respective artwork represented a still from a scene, what would the score sound like?"
Jim Stewart chose a painting by Paul Nash ('Totes Meer), Simon Whiteside interpreted Mary Martin's 'Inversions', and Joe Wilkinson orchestrated Arthus Hacker's 'Annunciation'.
Based on this introduction to the newborn label department, expectations are immediately sky-high!
---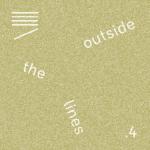 The fourth (annual) edition of the Outside the Lines series continues to "bring together (UK) composers, instrumentalists and sound artists from the blurred edges of classical music".

As the platform Nonclassical ("Being Curious And Experimental") indicates, the 'classical music' can be interpreted in the broadest sense of the word, since the compositions indeed tend to 'color outside the lines'. This means the listener should be prepared to venture into different areas: there can for instance hardly be a greater difference between the first two tracks. Fireworks From The Tower is Samuel Sharp's playful and happy composition for interlocking minimal woodwinds, while Sasha Scott's Shapeshifter is a piece of rather heavily distorted electronics.
And from there it's straight into a different approach with Spindle Ensemble's Inkling – taking influences from French impressionists like Satie and Ravel as much as Ennio Morricone.
Two more electronic/electroacoustic compositions next: Yorgo Stenos detailed sample-collage, followed by the hypnotizing manipulated spoken word track by Lottie Sad.
After such diverse explorations of contemporary music, the closing track brings us back to more familiar ground with Sophie Fetokaki's reimagining of J.S. Bach's Bist Du Bei Mir.

With its 32 minutes, this is a short compilation but a very adventurous one. And in case you think it is too short, it may be good to know that the previous editions Outside The Lines 1-3 can be downloaded as a Name Your Price download!