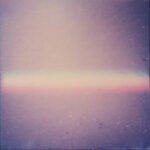 Wil Bolton returns to the Home Normal label and opens their promising release schedule for this year with Cumulus Sketches. For this label, it is the follow-up to 2014's Bokeh and 2017's Transparencies (a collaboration with Ian Hawgood) – but there were also different releases on other labels in the meantime.

The album title can be taken quite seriously since these six 'sketches' are "drifting ambient structures for daydreaming and cloud-watching."
Environmental sounds recorded in South Korea, Japan, Hong Kong and Sri Lanka are combined with sounds from analogue synthesizers and effect pedals to create a natural, floating, environment.

"I take inspiration from finding beauty in the everyday and in unexpected or overlooked places, taking the time to pause, freeze and explore a moment, experience or emotion."
The pieces all have a nice lo-fi (but not too lo-fi) sound which adds to its spontaneity and enhances the environmental atmosphere.
---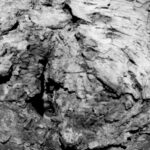 MICHAEL GRIGONI, CHIJEI HATAKEYAMA, STEPHEN VITIELLO – EARTH AWHILE
The incredibly prolific Chihei Hatakeyama is mostly known for his solo works, often – but not exclusively – released on his own White Paddy Mountain label.
His signature (guitar-based) ambient sound, however, gets a completely new dimension in this collaboration with Michael Grigoni (dobro, lap- and pedal steel guitar and loops), Stephen Vitiello (acoustic guitar, piano, samples and loops), and (on one track) the Ebow guitar played by Cameron Webb.
The album title comes from a poem Robert Frost called Birches: "I'd like to get away from earth awhile. And then come back to it and begin over." – which is all the more fitting since this collaboration came to life during the first months of the COVID-19 pandemic.

The burden of the pandemic is not heard in the music, which is bright, peaceful, and optimistic. It definitely helps you 'to get away from earth awhile' if you ever need to.