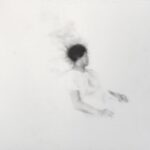 On all the (15) previous editions the Slaapwel ('Sleep Well') label released music intended to help you fall asleep. Which almost automatically associates with 'peaceful'.
So it's perfectly understandable that Pepijn 'Kreng' Caudron's suggestion to release a 'nightmare version' took some time to get used to. After all, Kreng's music is often very dark and sometimes downright scary…. just remember that kreng translates to bitch, or even worse: cadaver.

But the idea remained. Not every sleep is a peaceful sleep, and the stuff of nightmares can be interesting to explore too!
So here it is: the 'nightmare edition' of the Slaapwel series! And I'm glad that Slaapwel's current curator Stijn Hüwels finally accepted the idea, because this is a stunning piece of sound art.

The Night Hag (hag = witch) is inspired by the sleep paralysis phenomenon: a frightening state of half-sleep in which a person is aware but unable to move or speak.
For the 33-minute piece, Cauldron teamed up with no-one less than Erik K. Skodvin, aka Svarte Greiner. According to the info, Kreng is the one contributing the piano sounds, while Skodvin plays the 'miasmachine' – a guitar-processing synthesizer he designed for himself.
It's a bit like anticipating a horror movie: you know what to expect but still look forward to it. The Night Hag is the sound of the kind of nightmare you'd love to experience.
The music starts quiet and sleepy – not unlike all earlier Slaapwel records. But as you sink deeper and deeper into your subconscious, the dissonant sounds take over and, if you're receptive to it, the night hag reveals itself (herself?). Scary and beautiful at the same time.
I personally find this more 'beautiful' than 'scary', but that is of course a subjective matter.
---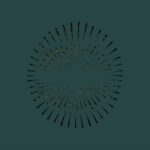 JASMINE GUFFOND & ERIK K. SKODVIN – THE BURROW
Spotlight on another duo involving Erik K. Skodvin: this time with electronic sound artist Jasmine Guffond. After they performed together on the Sonic Pieces 10 year anniversary in 2019, they were invited to record a full-length album together. Finnish artist Merja Kokkonen (Islaja) joined in to contribute her (rather haunting) wordless vocals

Album title The Burrow comes from a short Franz Kafka story about "a small creature who builds a burrow that's anxiously fortified in an attempt to protect against perceived attacks."
A fitting description of the large part of 2020!
Performing on laptop and cymbal (Guffond) and piano, feedback, farfisa organ and percussion (Skodvin) the duo creates dark and sometimes almost scary sound environments, intensified by Kokkonen's vocals.

So, if you thought the nightmare was over after you finished The Night Hag, you'd better brace yourself and dive even deeper into darkness.
---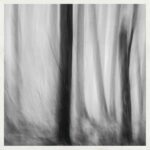 BRUNO DUPLANT & ALFREDO COSTA MONTEIRO – SOLEILS NOIRS
Soleils Noirs (Black Suns) is the first in a series where Moving Furniture Records label-mates get the opportunity to create a new album. In this case: French composer and musician Bruno Duplant, a prolific artist with a catalogue of no less than 66+ releases since 2009, and Alfredo Costa Monteiro from Portugal, whose installation works are often created with lo-fi, raw materials and unstable processes.
For me, their Soleils Noirs felt like a great fit with the Kreng/Greiner Night Hag album mentioned above. Somehow it breathes the same atmosphere: somewhat uncomfortable yet appealing at the same time. 'Uncomfortable' because of the sustained dissonant chords that keep the listener in 'alert mode'.
The album info is a somewhat enigmatic (for me) description, which I can best copy/paste so you can read for yourself: "From a radical utopia to divine transformations, it is at the same time a mass, a flow, a ball of fire, a sparkling device. A continuous sublimation that renews and regenerates itself, like an athanor of doubts, of dreams. An obscure being that seems to reinvent space, like a Great Work, where to get lost forever."
I can definitely confirm the last part, "where to get lost forever"... maybe not forever, but at least for 43 minutes and 34 seconds.