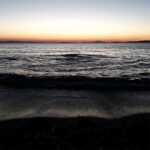 JOACHIM SPIETH – OUSIA
Joachim Spieth is a DJ/Producer and (hypnotic techno/ambient) and label owner. He has been active since his debut on Wolfgang Voigt's Kompakt label in the 80's, and has worked as a music producer with people like John Peel, Martin L. Gore, The Orb, Sven Väth, and Juan Atkins. Not the least of names, obviously.
I must confess that Ousia is my first acquaintance with Spieth. Ousia is released on his own Affin label, a label "oscillating between techno and ambient soundscapes": Ousia clearly presents the latter.
The 8-track set presents lush cinematic soundscapes "illustrating an intense and emotional journey that creates expressive relationships between external and internal perceptions."
The production will particularly appeal to all that also enjoyed the sound of Bersarin Quartett.
All of the tracks are created by Spieth solo, with one exception: Mutuus is a collaboration with Markus Guentner).
---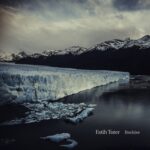 I'm afraid I'm a bit late to the show here: Beehive was released in September last year, and consequently the limited physical editions (CD and Cassette) are now sold out. But there's always the unlimited supply of digital versions, so no reason not to mention this release. After all, it took dub techno producer Fatih Tuter four years to produce this album – his seventh release since 2009.
The tracks are "personal notes from my last four years after moving to a new country." It's not exactly specified, but seeing the opener's title Birds And Sunrise On Langeoogerstr. this new country is probably Germany: Google Maps only refers to streets with this name there (surprisingly, because I'd assume it'd be Belgium).

Tuter uses his dub techniques to create the atmosphere in the tracks – lots of echo, hiss, crackle, but without the fat techno beat (at least, not until track 6, Escape From Everyday Surveillance). The result is not unlike what we know from Basic Channel. With references to Spring, Summer (on Birds … ), and Winter, the lush atmospheric tracks cycle through the different seasons as experienced in a new surrounding, but also stir up memories of the places you (/he) left behind.