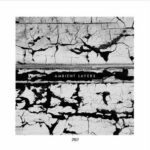 7K! is a subdivision of the !K7 label. Ever since 2017, 7K! is "dedicated to cutting edge neo-classical musicians and composers".
Ambient Layers is the third in the 'layers'-series, preceded by Piano Layers (2019) and String Layers (2020). Together, the series is a perfect proof of the label's dedication.
While Piano Layers and String Layers presented a rather coherent selection of piano and string music, 'ambient' must have been a bit more difficult to compile because it is a rather diffuse genre tag. Some ambient has beats, some have strings and/or piano, others can be quite abstract.
The first tracks of this (78-minute, 20 track!) album are a logical sequel to its predecessor, presenting ambient strings by Roger Goula, Herdís Stefánsdóttir, Adam Wiltzie, and Ryan Teague. From there it slowly sinks deeper into the genre, each of the artists giving us "their vision of ambient music".

Ambient Layers is obviously carefully curated, in the choice of artists as well as in the sequence the tracks are presented: this is nothing like the 'easy listening' AI-generated playlists on Spotify.
7K! is clearly firmly rooted in the ambient music scene, as is shown by the mix of familiar names with those not (yet) known widely (at least not by me).
Among the more familiar names we find tracks by Adam Wiltzie, Ryan Teague, Lisa Morgenstern, Banabila/Machinefabriek, Pjusk, Midori Hirano, Rutger Hoedemaekers, Robert Lippok and Hannes Kretzer.
As far as I know, all of the tracks are previously unreleased.
---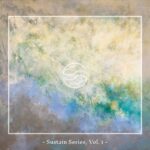 With the release of Sustain Series Volume 1, the Amsterdam-based Ambientologist label raises the question if there is such thing as 'sustainable ambient music'. And they immediately answer the question: yes, it does!

Each of the artists involved searched for tracks of material "they either cannot finish, or else would like to see adapted". Making use of these 'old sounds', many tracks were remixed (or in this case: recycled) by other artists so they could be finished.
The result is a set (21 tracks, just 8 minutes short of 2 hours) of 'recovered' music that would probably not have seen the light of day otherwise.
And to complete the sustainable concept, all proceeds of this compilation will go to Conservation International, promoting sustainability and conservation across the world.
So there it is: sustainable ambient music exists!
The complete list of contributing artists and remixers would be too long to mention, so I'll just pick a few: Benoît Poulard, Pepo Galán, Karen Vogt, Strom Noir, r beny, anthéne, Hilyard, Snufmumriko, Sjors Mans.. But there's more to explore, so check out the Bandcamp link.