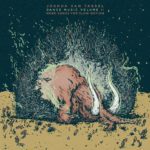 With all the 'ugly shit happening in the world', Joshua Van Tassel decided he wanted to make 'a really beautiful album, something for people to slow down'. The inspiration comes from the Ondes Martenot – or rather: the Ondea, which is a modernized version by Calgary's David Kean.
The first Dance Music: Songs for Slow Motion was released in 2014: a gift for his wife to play in her sessions as a craniosacral therapist. I can't tell if that first album was as slow as this, but I assume it was.

Van Tassel does not want to be known as an ambient man: "It's not just presets in a keyboard." ("Good" ambient is never 'just presets', I would say, so I guess Joshua picked the wrong ambient to listen to, but OK, I know what he means). Indeed, this album contains no ambient music but presents meticulously composed post-classical music.
Joshua van Tassel plays his Ondea, Therevox, piano, vibraphone, field recordings, and electronics in subtle interplay with the string arrangements performed by the Venuti String Quartet.

Judging the beauty of this album, I wonder why it is that Van Tassell seems to be somewhat under the radar as a solo artist. At least, until now, and as far as I know. From what we hear on this album, he can easily claim his place among the greater names of contemporary soundtrack composers.

Dance Music Vol. II: More Songs For Slow Motion can be obtained as a digital download, but the download can also be bought printed on a plantable silk-screened print (this is a first I guess), so you can watch the flowers grow as you listen to the music.
---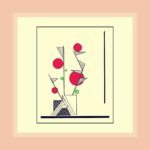 We had Music For Airports, Music for Films, Music for MRI Scanners, Music for Toilets, and many more 'applied music' variations. But what you and I dearly missed was Music For Tomato Plants.
Until now!
Tomato plants, grown on the windowsill of his flat, inspired Loris S. Sarid (Rome born sound designer now living in Glasgow) to create this album – "a homage to the unapparent courage of simplicity, and the beauty and lightness of the most ordinary things."
With an almost Japanese sense of detail and appropriate instrumentation, Sarid describes the joy of growing your own tomatoes in seven sound-paintings. Music as fresh and healthy as freshly harvested tomatoes!