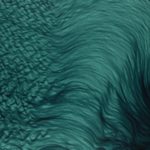 According to the notes accompanying the release, this is the debut album of the Snowdrops duo Mathieu Gabry and Christine Ott. But this is not entirely true: in 2018 the duo also released the soundtrack for Phuttiphong Aroonpheng's 'Manta Ray'. But let's just say that this is their first album presenting standalone compositions, not meant for soundtrack purposes or things like that.
On this release, Gabry (piano, mellotron, MS2000) and Ott (piano, Ondes Martenot) are accompanied by Anne-Irène Kempf playing the viola – nudging the album into a more contemporary classical direction.
The first thing to notice is the return of Comma opening and closing the album in two different variations. The Ondes Martenot (solo) version of this piece can also be found on Christine Ott's recent solo album Chimères – with the dialogue of the yearning retro-sound of the Martenot with the strings the piece enters a completely different dimension. (Rumour has it that it was originally written as a solo piano piece and that there may be more variations to follow in the future).
Next to the shorter pieces, there is the 13+-minute symphonic Odysseus: "a hugely evocative, powerful journey of soaring dynamic changes that orbit around alien soundworlds and a densely textured crescendo that survives long after the final strains of its melody."

Throughout the album, Snowdrops explore different styles and moods, carefully blending the sound of piano and strings with synths, mellotron, and, of course, the Ondes. The result is 'a unique combination of contemporary classical, electronic music and film score' – and I could easily add jazz improvisation to that list. A groundbreaking album in more than one way.
(Sidenote):
(Comma has quickly become of my favourite compositions, in Christine Ott's solo Ondes Martenot version as well as this Snowdrops version. The piece inspired a new ambientblog mix that will be published soon! More details to follow.)
---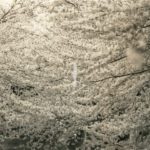 The moment I write Sasanami is the twelfth edition of the IIKKI book edition series, you're probably prepared for the following disappointment: of course, it was already sold out at release date – even though the book was printed in a 'limited' edition of 1200!

So for now, only the music is left – which leaves out the photography of Yamamoto Masaoto.
Musically, Sasanami ("Ripple") presents two 20-minute tracks performed by Akira Uchida performed on clavichord, sax, piano, and 'instrument make' (probably referring to self-made instruments).
Lovely, peaceful meditations, with the soft vocalizations of Miu Sakamoto (daughter of, indeed).
"Making instruments, tuning sounds, being a musician, this flow is essential for me to see the world".