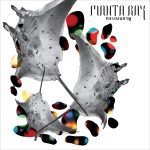 SNOWDROPS – MANTA RAY (Original Soundtrack)
Snowdrops is the name of the duo Mathieu Gabry and Christine Ott. Manta Ray is their soundtrack for Phuttiphong Aroonpheng's movie of the same name.
"The Thai film trains a poetic look at the void of humanity through the story of two men, a Thai fisherman and a nameless stranger supposed to be a Rohingya of Myanmar, whose continuing persecution is constituting one of the biggest human rights scandals of
our time. The realism of this story melds with magical elements into a complex whole leaving plenty of room for interpretation."
By chosing to create their sounds from keyboards of different generation, such as the Ondes Martenot, Mellotron, MS2000, Snowdrops filled the soundtrack with such magical elements too.
They did not only create a set of standalone compositions, but were also involved in the movie's full sound design. Conversely, a lot of that sound design is included in this soundtrack: environmental sounds, spoken fragments (that are uncomprehensible for those that do not understand the Thai language). And the intensely moving song (Hot Springs) by Thai singer Rasmee, who also acts in the movie.
These elements add a level of emotionality that many other soundtracks lack. It feels like an intense journey into an unknown world – especially if you haven't seen the movie. Yet.
---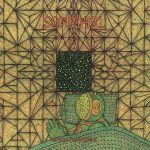 The Astral Industries label – the label that can be recognised from its consistent album cover art – often presents 'forgotten' ambient music that is worth to be rediscovered. Not exclusively: some of their releases are new, unreleased music.
In the case of this Sonmi451 release, the (six) tracks are taken from two earlier releases: Vladivostok (2005) and Probes and Prisms (2008). Early work from Bernard Zwijzen (who took his alias from the character from Cloud Atlas), from releases that were limited at that time so can now hardly be found. So, for most people, this might as well be a 'new' release too. And the good thing is: it sounds as fresh as if it was new.
Nachtmuziek (literally: Night Music) is the descriptive title for the calm, laidback and dreamy Sonmi451 soundscapes: "mini-universes where field-recordings and lovingly crafted samples are combined with carefully chosen atmospheric ambiences." 
One of Zwijzen's omnipresent (or perhaps I should call it Sonmipresent) trademark sounds is the (often Japanese) vocal samples, that sound like they are whispered softly right next to you. ASMR avant la lettre… The use of these vocal samples combined with soundscapes that are acoustic as much as they are electronic is what defines the music of Sonmi451.
There's a lot more music where this comes from (10 albums, to be exact) – but if you are not yet familiar, or missed the original limited releases, Nachtmuziek is a great introduction to start enjoying Sonmi451's music.
Nachtmuziek is available on vinyl and as a digital download.