I can't keep up! The amount of promos I receive exceeds the frequency of my posts by far. Even if I raise the 'publishing standards' (which means that some very nice albums fall through the cracks), the pile of albums that I dó want to recommend grows at a frightful speed. And some of the albums inexplicably remain at the bottom of that pile, until the moment where I start to wonder if it's too late because I missed the 'momentum'. But at the same time, I realise that there may be still some people out there that may not have heard about these albums.
So here is my cowardly solution to that: I'll mention some of these albums, simply to 'clear the pile', not searching for my own words to describe them… but simply to recommend listening to them in case you missed them earlier.
---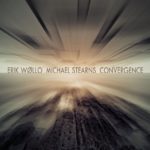 ERIK WØLLO & MICHAEL STEARNS – CONVERGENCE
"Convergence is the debut collaboration between Norway's Erik Wøllo and America's Michael Stearns. Known for passionate soundtrack work on director Ron Fricke's Chronos, Baraka and Samsara, Stearns collaborates with Wøllo on his first indie-label-released non-film-score since 2001. The album is a subtle interplay between these two pioneering artists' mystical and emotional sonic styles, developing an inner resonance of expressive reveries that venture into dark mystical terrain as the album progresses."
---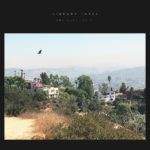 On his first full-length album since Patterns (Repeat) (2018), David 'Library Tapes' Wenngren is supported by none less than Akira Kosemura (piano), Julia Kent (cello), Olivia Belli (piano), Hoshiko Yamane (violin), and Michael A. Muller (Synth). Wenngren himself adds piano, processed piano, and processed violin.
A well-balanced album of post-classical ambience.
---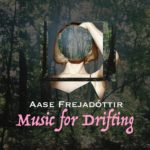 The opening track Langt Í Burtu suggests an album filled with strings paired with electronics, but as the album progresses Aase Frejadóttir dives deeper into electronic explorations, "inspired by the music of Eliane Radigue, Pauline Oliveros, Stars of the Lid, and Christina Vantzou".

"The album's six songs guide the listener through three cross-sectioning orbits: spatial bliss, nostalgia, and intimacy. Mood music for morning solitude, foggy afternoon naps, dusky transitions, and still nights bathed in starlight."
---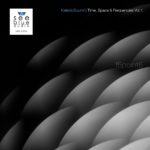 "In the same way that R. Cleveland Aaron (F5Point6) uses his professional photography to tell a story, his compositions follow a similar pattern: a strong sense of cinematography can be heard throughout his music. Over its six main tracks, gentle pulses, the ebb and flow of water, electronic haze, atmospheric disturbance, and shifting sands of sound provide a backdrop for the tapestry of ambient and beatless soundscapes, field recordings, subtle melodies, traces of jazz, and a passion for retro synths and analogue sounds."
(Note: Volume 2 of this series is available too)
---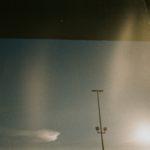 "Canadian artist and electronic musician Alex Baril is "interested in the intersection point between folk forms, improvisation and experimental music."
Radio Luxembourg is entirely created "using shortwave radio samples, field recordings and vinyl records, Kenaxis software for processing and live improvisations, and the Wide-band WebSDR from the University of Twente."
If you're into these soundscapes, Baril has also added an EP of extra material from the same sessions: Luxembourg Variations. Both are Name Your Price downloads.