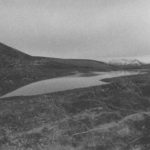 This compilation album was assembled in only seven days in March, 2020 – in what seems only the beginning of the worldwide COVID-19 pandemic. A crisis that is devastating and unique in many ways: the fact that it took place worldwide, not excluding any regions anywhere. And the fact that one of its effect was the almost complete closure of creative meetings like concerts, which impacted many artists all over the world.
Each artist on this compilation come from a different part of the globe. Some of the works are created during the initial lockdown period, but some other titles are previously unreleased recordings.
With artists like Anthéne, Benoît Pioulard, øjeRum, Stijn Hüwels, Hakobune and others, this is an 'aural chronicle' of the first half 0f 2020.
The compilation is released as a Name Your Price download so it is "accessible to anyone who might currently be looking for a brief escape from feelings of uncertainty, lonesomeness or anxiety."
Which does nót mean that donations aren't appreciated, of course.
---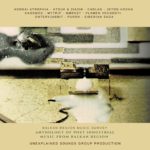 For those of you that like their music as obscure as possible, this may be an interesting release. I think I can safely assume that none of the (21) artists involved here will sound familiar – unless of course you're involved in the Balkan (Greece, Romania, Turkey, Serbia, Bulgaria, Albania, Slovenia, Macedonia) post-industrial underground scene yourself. I will not even begin to quote band/artist names here: just check the Bandcamp page for details.
The CD-version features 12 tracks, and a further 9 bonus tracks are included in the digital download (that also comes with the CD).
As expected, 'post industrial' means this is quite a heavy 2.5 hour collection. Dark, noisy and sometimes downright frightening – this is not meant for relaxation. But it definitely is a fascinating sound trip assembled from "a region where musicians are growing with their own sonic and artistic identity."

Anthology Of Post Industrial Music From Balkan Region is released by the Unexplained Sounds Group: "an Italian-based label uncovering regional sounds from local music scenes ignored by the mainstream."