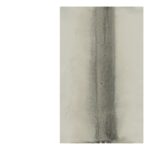 VITTORIO GUINDANI – JISEI
A Jisei is a Japanese 'death poem', "sometimes referred to as the last words, the last images or the last sounds before the farewell".
It is important to know the meaning behind the title of this album, because you will hear the sounds within this context. you'll listen in a different way.

The sound on this (19-track) collection of Jisei is extremely restrained and detailed. The listening volume should be set in accordance with the environment you're listening in: set it too low and it'll disappear, set it too loud and it will lose its meaning.
Each track in itself is a short but immersive meditation, an invitation to 'deep listening.

Vittoria Guindani is an Italian 'non-musician' "interested in silence, soundscape and small sounds, which he creates with objects, loops and anything endowed with its own dust."

Jisei is released on 901 editions, a label curated by Fabio Perletta, as a 20-page book (A6, 10×15 cm) with a digital download. The download obviously remains available after the book is sold out.
---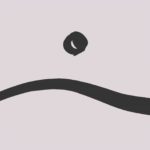 There is not much information about the background of Fells. I only know that his name is Steven, he's from the UK, and that his Bandcamp page presents 10 releases of which Sitting On A Hill is the most recent.
All of his releases are available as Name Your Price downloads.
On Sitting On A Hill, he "wanted to create an atmosphere where the music is quietly around you in the landscape and to honour the in-between and mysterious places."

The result is a 52 minute album of (five) immersive and contemplative soundscapes that are indeed a great joy to dwell in.
---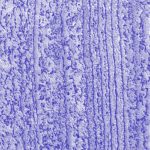 EMILE BOJESEN – SCRAPE
Emile Bojesen is an English sound artist "engaged in compositional practice comprising of experiments, improvisationsm and collaborations in primarily acousmatic music." (acousmatic music: a form of electroacoustic music that is specifically composed for presentation using speakers, as opposed to a live performance).
Scrape is "an experiment in highly restricted and minimalist synthesis". It is inspired by works of composers such as Iannis Xenakis, Luigi Nono, as well as Samuel Beckett's text Lessness – a text where Beckett purposefully banishes sound.

The background of these compositions, as well as their contextual explanation, may feel highly conceptual and somewhat academic, but you don't need to know all that to enjoy this "landscape of sound materializing" that Bojesen creates from unmentioned sources. Just go with the flow.

Scrape is released as a digital download on Richard Chartier's Line Imprint label.