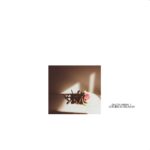 For the four Untitled tracks on Voices In Oblivion, the Japanese electronic musician Shuta Hiraki (Nagasaki, 1990, sometimes also known as obalto) uses old LP records that were left by his mother as the main source. Mixing it with field recordings and his own recordings of an old upright (and detuned) piano, this results in a somewhat alienated but extremely fascinating soundscape.
It blends the traditional Japanese music with sparse piano improvisations, classical music fragments (such as Solvejg's Song from Edward Grieg) with choral samples flowing in and out like waves on the shore – ánd of course lots of enhanced crackling. As if forgotten memories suddenly hit and confuse you.

Building "a great bridge to an enigmatic paradise that sometimes darkens and then shines again", this could have been the soundtrack to a rather mysterious version of Alice in Wonderland.
Dedicated to "what be buried in oblivion."
---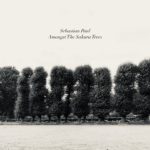 This release came to me without any background information. In some way, that is good, because then the music has to do all the work (I've made it a habit to read background info only áfter I listened to the music, never before).
So I can't tell much about Sebastian Paul, apart from the fact that he's a trance producer from Hessen, Germany also half of (trance) duo Blizzard & Mole), and that this is his first full album after three digital EP releases in 2012, 2017 and 2018. A search on his name took me to some YouTube, Spotify and SoundCloud clips – but I would be very surprised if those would be from the same person who made this particular album… (Still, who knows?)
Sakura trees are also known as the Japanese cherry, and so imagining yourself dreaming away among trees full with cherry blossom may be a fitting description of this album's atmosphere.

Paul combines found sounds and environmental recordings with various kinds of synth sounds; both equally important but neither taking the main role. Occasionally the atmosphere gets somewhat darker, like clouds rolling over (Standing in the Rain, Cool Evening Air), but overall the tracks and its titles celebrate the more joyful mood of spring: Butterfly, Japanese Garden, Cool Evening Air, Beautiful Dreams.
---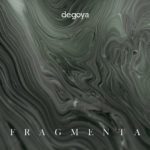 There is no direct link to Japan in this album – perhaps maybe in the atmosphere, which is as calm and refreshing as a Japanese garden.

That peaceful, 'exotic', atmosphere is mainly due to the duduk, bansuri, and nay played by Francesco Di Cristofaro (who also plays accordion and bagpipes). But the soundscape is significantly enhanced by Gabriele Tinto, playing frame drums, tambourines and cymbals, and Andrea Laudante's electronics and mixing skills.

Their original focus on "improvisation, sound investigation and real-time manipulation", as well as their decision to re-edit the recorded tracks "to build five different fragments of out sounds", have resulted in an album that sounds 'down-to-earth' but at the same time experimental enough to be exciting.
Electroacoustic music does not necessarile means 'difficult' music!
"The word Goya conveys a contemplative "as-if" that nonetheless feels like reality, and describes the suspension of disbelief that can occur, often through good storytelling."
(This left me wondering about the exact meaning of De-Goya).
As far as I know, this is the trio's debut album. Well – quite a promising start!