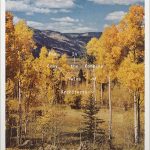 Though not literally twins, The Cray Twins are two people indeed: Paul Baran and Gordon Kennedy. But for In The Company Of Architects they assembled a 'virtual collective' of musicians and sound artists. 'Virtual' refers to the way they worked together on these arrangements: each artist only had 'selective access to the contributions of others, and to the whole'.

"The core duo of The Cray Twins take on the role of directors, composers and assemblers" (and perhaps I may add: architects) "in the process amplifying not only the performance of the collective, but also natural and artificial interferences, shaping and incorporating accidental sound sources encountered when arranging the album."

Baran's electronics, chapel organ, samples and buchla, and Kennedy's electronics, organ, mellotron, samples and keyboards are expanded into a full ensemble with sound fragments of modular synth, guitar, chimes, (microtonal) saxophone, flute, bass clarinet, spoken word and a soprano.

The 38 minute title track is a slow and hazy improvisation where 'silence' is added as another instrument. The other tracks are shorter: The Abscence of Architects (5:42) – with spoken word by Jessica Evelyn and a prominent role for the mellotron which seems to transport us back into the 70-s – and the hallucinatory Anarchitects (12:28).

In The Company Of Architects is The Cray Twins second album: the follow-up to The Pier (2016).
THE CRAY TWINS – ANARCHITECTS
---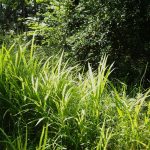 Zakè, also known as 扎克 , or Zach Frisell, is one of those artists that seem to breathe music. There were quite a few releases under his Zakè alias, but also as Dawn Chorus and the Infallible Sea. Apart from creating his own ambient music, he is also the drummer of Pillars, Anapparatus, ánd one of the founders of the fast emerging Past Inside The Present label.

Milieuxia, however, is not released on this label, but on Aural Canyon – as a cassette release and/or digital download. It is a 45 minute set of five tracks; the title track taking up half of the length with its 21 minutes.

Like the music of, say, Chihei Hatakeyama, Zakè's ambient is 'classic' ambient in the sense that does not needs your attention – "his emotive drone work instead hangs in the background, providing listeners with a felt sense of calm and ease."
Warm, calm, slow music that encourages you to "settle in, open up, and let the experience unfold."
---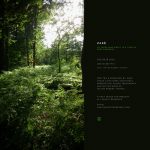 As a reminder of how prolific Zakè is: the Milieuxia album (above) appeared even before I had the chance to mention his previous album titled To Those Who Dwelt In A Land Of Deep Darkness. Which was released as a clear 10″ record (including a polaroid or a 10″ slipmat) in August. This means the physical editions are sold out by now…but it's still worth to check out the digital download version.
It is still worth mentioning because if you ever dwelt in a land of deep darkness, this album is very reassuring. And if you didn't (yet), it is very reassuring too!

The title track is a 38-minute track, a "pensive and ultimately healing deep dive into what it means to continue living life in the face of loss and uncertainty".  Additionally, there's a 10-minute 'addendum' featuring Wayne Robert Thomas (who previously worked with Isaac Helsen and Kyle Bobby Dunn) adding sound treatments, guitars and additional production.
The addendum "further explores the emotional depths of struggle, perseverance, and growth".

But if this sounds a bit too depressing for you: the music feels like having a good night's sleep… which is always a good thing.