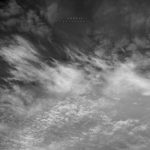 Another treat from the Kranky label: the 12th album release of Scott 'Loscil' Morgan from Canada. The follow up of 2016's Monument Builders (not counting 2018's Bannockburn, the 59-minute render of 2015's endless generative music app Adrift).
The (eight) Equivalents were inspired by a series of photographs by Alfred Stieglitz, 'abstracting clouds into miasmic, painterly canvases of smoke and shadowplay.'
Stieglitz' Equivalents series, taken from 1925 to 1934, are "generally recognized as the first photographs intended to free the subject matter from literal interpretation, and, as such, are some of the first completely abstract photographic works of art."
Man (looking at a Stieglitz Equivalent): Is this a photograph of water?
Stieglitz: What difference does it make of what it is a photograph?
Man: But is it a photograph of water?
Stieglitz: I tell you it does not matter.
Man: Well, then, is it a picture of the sky?
Stieglitz: It happens to be a picture of the sky. But I cannot understand why that is of any importance.

The name Equivalents referred to Stieglitz' 'notion of the photographs as being equivalent to his 'philosophical or emotional states of mind'."
There's probably no need to further describe the conceptual similarity to Loscil's music. It has the same abstract quality as the photographs that inspired it and has the same effect on the listener as watching cloud constellations – either on photographs or in real life.

Scott 'Loscil' Morgan already released quite a few 'classic' albums in the past, ones that shouldn't be missed, should be heard by anyone even remotely interested in the (ambient/electronic) genre.
Equivalents could very well prove to be one of his very best.
---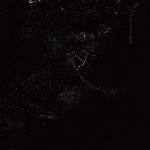 With a back catalogue of over 50 albums since 2007, it is a bit of a surprise that this is the first Hakobune (Takahiro Yorifuji) album in 2019. But it is one worth the wait!
There are two tracks on this album, fitting lengths for a vinyl release in transparent smoke or black vinyl (but of course also available as a download). "32 minutes of serene, peaceful ambience".

There are many more artists creating 'slow-burning' drones with layers of guitars. But still, the 'sonic landscapes' of Hakobune are an exception to the rule; there's something different going on here that transcends the usual drone-ambient.

By continuously adding new layered harmonics, and subtracting others almost unnoticed, Hakobune creates an infinitely slowed down melody that other drones usually lack (or perhaps even deliberately avoid).
It's as if you're listening to an infinitely stretched version of a melody that you vaguely remember.
Of course, you can't grasp what melody that was, however hard you try.
Because it didn't exist – until now.
---