Past Inside The Present (or PITP in short) is a relatively young American label (their first release was from December 2018) focusing on ambient, ethereal soundscapes and minimal music. Their output in the first year was quite productive: 30(+) titles in seven months!
Not all of there were full albums, by the way: among the releases are also shorter EP's – recognisable from their uniform label style cover layout.
The label intends to present "exclusive & previously unreleased tracks by prominent artists from across the globe."
Remember: below is only a short introduction to what the label has to offer. There's much more where that came from!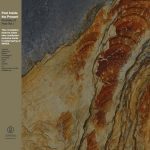 The easiest way to get introduced to this label is to start with this compilation presenting exclusive tracks that were contributed in winter/spring of 2019. But bear in mind that this compilation was released in April 2019, when the label was only five months young. There were quite a few releases after that, but that is of course why it is called Volume I.
Among the relatively unknown artists like Hilyard, Naal, Warmth, 扎克 (Zakè, also label owner), Erinome, Warmth, Dawn Chorus and the Infallible Sea, Jack Hyde and Lauver are also more familiar names like Gallery Six and – most notably – Ian Hawgood.
This compilation shows that PITP will open up a few doors into unknown ambient territory!
The music is what I usually call 'classic' ambient warm, stretched, unhurried and droney. A great introduction to a label worth checking out!
---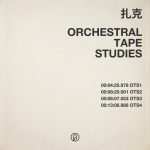 The name is a bit of a puzzle: 扎克 translates to Zãkè but is in fact the alias of Zach Frizell, ambient artists, sound sculptor and also founder of the PITP label. There are a few more of his own releases on the label (of which S/T was mentioned earlier on this blog); Orchestral Tape Studies is the latest in this series. And perhaps slightly different from the others in regard to the sound.
As can be expected from the title, this (32 minute) album contains four tracks built from repeating orchestral loops, "paying homage to minimalist symphonic composers and orchestras". Though the loops seem to repeat almost unaltered, they do so in such a natural way that they become engaging and hypnotizing. Think William Basinski's Disintegration Loops, but without the deterioration. Instead, the orchestral loops are enriched by subtly incorporating field recordings and faint drone billows.
The result, 'intended for low-volume listening', is utterly relaxing – one to play on constant repeat.

The proceeds of this album are donated to the Metropolitan Youth Orchestra, to support their youth and family program "developing life skills through the rehearsal and performance of music […] to engage youth in activities that discourage at-risk behaviors and keep them committed to staying in school."
Orchestral Tape Studies is available as a digital download and on CD, but – of course – also as a (limited edition) cassette.
---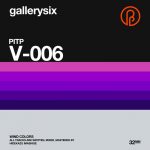 Wind Colors, by Gallery Six (Hidekazu Imashige, from Hiroshima, Japan) is PITP's most recent release at the time of writing. It is a six-track (32-minute) collection of "blissful ambience saturated with field recordings": Imashige calls them 'landscape sound paintings'.

There's a contrast between the soft atmosphere of the music and the industrial cover art design resembling a tape reel cover. The link between the two is the feeling of nostalgia:
"Wind Colors is a very nostalgic-inducing record. The music makes me think of old recorded tapes of family and friends enjoying themselves: smiling, laughing and being carefree."
Gallery Six, by the way, boasts an impressive back-catalogue. He started out as a drummer but turned to creating ambient music in 2008 – mixing drone sounds with field recordings. Discogs mentions more than 33 (full) albums on his name; most of them self-released but also on Shimmering Moods, Lagerstatte and other labels. And if you really want to go all the way: check his Bandcamp page with more that 80 different titles. But to avoid being overwhelmed, just begin with checking out this PITP release.
---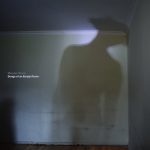 Maryam Sirvan is an Iranian sound artist currently based in Tbilisi (Georgia). Songs Of An Empty Room is her second album, following 2018's Untamed Terror. I don't know that first album, but by the sound of its title I assume it's not an easy listen. For her second album, she describes her sound as 'a static inner journey into infinity, a story of a secluded room on a dull, grey summer evening'.

Sirvan's sound sculptures on this album can still somewhat be described as 'noise', but they are not of the violent, physical kind. They are restrained and fully controlled, exploring "sonic territories employing limited acoustic sources: electric guitar and voice. [The album] offers textural structures using digital manipulation and sampling, creating personal atmospheres and soundscapes."

On the five relatively long tracks on this album (one hour in total), Maryam Sirvan fills the room (whether empty or not) with fascinating sound structures that get their extra dimension bouncing off the walls. If no room is available, just listen on headphones so your head may function as an empty room.
---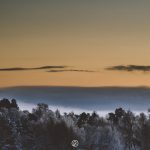 Parallel was originally released in 2018 on the Archives label, run by Agustín Mena (Warmth). Parallel Inflection (note the 'l') features 'condensed compositions' – meaning they have been brought down to shorter versions. Apart from that, there are also two added previously unreleased tracks: Concave (rework) and Parallel (rework).
I can't tell whether the tracks gain strength in their shorter versions, because I do not know the originals. But what I dó know is that the tracks radiate warmth (I know that's too easy, but that's what they do) in the best 'ambient' way – probably helped by the mastering skills of Taylor Deupree.
Pure ambient music
---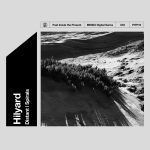 Apart from the may full album releases, PITP also features a series of 'EP' releases, most of them presenting two (relatively short) tracks. These releases are easily recognisable by their uniform cover layout. This one by Hilyard, for example, is only one of the 12 released in this MMXIX Digital Series until now.

(Bryan) Hilyard presents two tracks: Distant (06:44) and Spirals (08:56) of guitar drone improvisations "that were captured during late night sound design sessions in spring 2019."
Perfect late-night listening, and a great introduction to the music of Hilyard as well as to the PITP label.
[total: 1,046 - today: 1]