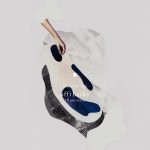 We can safely say (Michael) Jason 'Offthesky' Corder from Denver, Colorado is a very prolific artist: his back catalogue shows over 70 albums released in the last 15 years (which is an average of 4.6 titles every year!).|
Illuminate, released in the Eilean Records series as #66, may differ somewhat from most of his other work in that it is not a solo album but created with the help of an ensemble featuring Jacqueline Sophia Cordova (harp, voice), Rin Howell (voice, oboe), Julie Slater (viola, violin), Morgan Packard and Cody Yantis (sax), Jiah Shin (cello) and Rostila Rekuta and Andrejs Eigus (flutes, rainsticks and miscellaneous textures). With additional vibes, piano, prayer bowls, percussion, sound design by Jason Corder himself of course.
With an ensemble formation like that, you might expect some kind of modern classical music, but these compositions are nothing like that – at least not like the current standards. In fact, I cannot think of a current genre description this music fits into. It's composed, improv, acoustic, experimental, global – all of that and more. Maybe it's best to just simply describe it as surprising….
The music was composed and recorded in the fall of 2017 in various places: Denver, Poland, Latvia and Kentucky. Since then, it has ripened for over a years before Jason Corder finally polished and finalized them in the early months of 2019.
As most of the Eilean releases the physical edition is sold out, but at the time of writing, there were still some CD copies available from Offthesky's BandCamp page. When those are gone, only the digital version remains.
---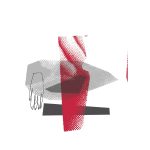 By now you probably can recognise the label from the artwork by Femke Strijbol: another beauty from Dauw, 'the boutique label from Ghent'. A tape label usually, but this release is an exception to that rule: Echo's Verse is not only released on cassette tape but also available on vinyl. They even offered a limited edition clear vinyl with an additional one minute tape each containing a unique loop. But, past tense indeed; by now only the vinyl edition and the digital download are available.
R Beny is no stranger to Dauw: they released his Saudade album back in 2018. The Bay Area-based artist (real name: Austin Cairns) uses his modular synth, mellotron and tape loops to create hazy soundscapes, celebrating the tape hiss as if it was a gentle summer rain.
The sound is deliberately lo-fi, but 'decay' would be the wrong word to use here. It's not the sound of 'dying away' or 'disappearing', but the opposite: it's the sound of creating calm, contemplative melancholic sounds out of raw material.