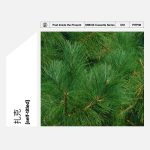 扎克  – 扎克
I really have no idea how to translate 扎克 but Google Translate tells me it translates to Zakè– and I still have no idea what that means. Or who this is.
And Past Inside The Present, the label that released this self-titled debut album on cassette (and download) obviously has no intention to disclose too much information about this artist.
No problem, of course: it's the music that speaks.
Discogs states that 扎克 is "an ambient artist that resides where water harmonizes with earth and air." And I guess that's good enough for a description for this music that radiates peace and harmony.
The cassette (/download) contains 4 tracks, three of them relatively short and the last one lasting 20 minutes of "evocative drone work, from the faint abyss to luminous, jettisoning abandon."
---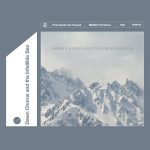 DAWN CHORUS AND THE INFALLIBLE SEA – S/T   
Dawn Chorus And The Infallible Sea is an ambient collaboration project by Marc Ertel and Zach Frizell – known by some from their post-rock band Pillars. This is their debut album, originally self-released in 2018 but now re-pressed for a release on Past Inside The Present (the ambient music label from Minneapolis).
As they describe their music themselves: "restrained ambient compositions with a sense of impenetrable mystery".  And in fact this is a fitting description to which there's little I can add.
In the seven tracks on this 43-minute album, DCATIS presents calm and slowly evolving soundscapes which may not be unlike anything you heard before – but that needn't always be the criterion to judge music by. After all, it's also nice to re-visit the beach and watch the sea – even if the sea is not unlike anything you've seen before.
---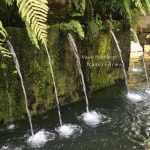 The alias tells it all. Music For Sleep is Berlin-based Sardinian Musician Andrea Porcu. Waterforms is the fifth album under this alias, but the first to be released by Shimmering Moods Records.
The one-hour single track is exactly the kind of ambient music you expect from an act called Music For Sleep: soft and calm (modular) synth chords embedded in sounds of water.
'A composition that experiments the dilatation of sound (in the true sense of the word) within a scenario that can be for example near a lake or on the shores of an isolated sea, still uncontaminated.'
The liner notes state that it 'must be listened to with a certain attention'. But, like most ambient music does or should do, it also works well when played in the background to create a comfortable, peaceful,  'uncontaminated' atmosphere.
---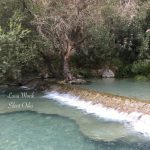 Silent Odes is released on the same Shimmering Moods label. Not one single track on this release but six, totalling just over 30 minutes.
It's hard to find any information about Luna Monk online, not even who is behind it. The Soundcloud page states it's an 'Afro diaspora artist, launching various emotions on various objects to transmit waves and messages from the Afro space age.' Which is a bit confusing because this 'classic ambient' music has very little in common with what is usually considered 'Afro space age music'. Apart from the 'space' part, that is.
The music on Silent Odes is made from sounds recorded in Welsh valley and the Lake District, representing 'an acceptance for reality, finding closure in self and life, the beauty in the bleak, indescribable feelings and the poetry in being alone in nature.'
As quiet and peaceful as the cover image suggests.