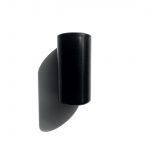 Put your hands up if you immediately recognise the name Hugh Marsh.
…
I assume that there must be many readers with their hands up now, since Marsh has an incredible track record. Regarded as Canada's leading improvising violinist, he has worked with (best sit down here) The Brecker Brothers, Iggy Pop and the Stooges, Jackson Browne, Don Byron, Bruce Cockburn, Mercan Dede, Flea, Lisa Gerrard, Emmylou Harris, Barenaked Ladies, Daniel Lanois, Caroline Lavelle, Loreena McKennit, Peter Murphy, Alanah Myles, Mary Margaret O'Hara, Robert Palmer, Trevor Rabin, Bonnie Raitt, Leroy Sibbles, Soul Asylum, Rod Stewart, Sonny Stitt, Mel Torme, Conway Twitty, James Blood Ulmer, Andreas Vollenweider, Dionne Warwick,;Jamaladeen Tacuma, Dhafer Youssef, Hans Zimmer, Jon Hassell …
– and that is just a selection of the artists he worked with that I know of!
Why namedrop this extensive list? Because it shows that the work of Hugh Marsh almost covers the entire spectrum – with the possible exception of classical music (but I'm not even sure about that).
Compared to this list of references, however, Violinvocations is an eccentric experimental album. The music was recorded in daily sessions while he spent six months living in L.A. with his 'friend, mentor and fellow soundbender Jon Hassell'. Marsh recorded at least one piece of music every day, all of which had to be completed before 10AM 'at the behest of Jon Hassell'.
There are many moments where Hassell's influence can clearly be heard, such as in Thirtysix Hundred Grandview. But Marsh's need to experiment is larger than just that. In most tracks, the use of his violin is hardly recognisable. In A Beautiful Mistake, for instance, it sounds like a guitar solo. Miku Murmuration (using a guitar effect pedal themed around the animated pop singer of the same name) and Da Solo Non Solitaro trigger vocal samples in a way reminiscing Laurie Anderson's experiments with a violin played by a tape-stringed bow.
For a listener with a preference for a specific genre, this album may feel as somewhat incoherent. But approaching this collection with an open mind will guarantee some jaw-dropping moments of musical pleasure.
It "functions as the lab notebook of an eccentric scientist, encapsulating his inner life without interference from his conscious mind".
After all these different experimental explorations, the album closes with the heartbreaking track She Will, an "inadvertent elegy for Marsh's mother who would sadly pass away shortly after his return to Toronto".
Hugh Marsh – Thirtysix Hundred Grandview
---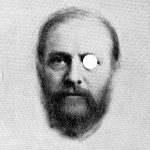 Automatism is Saffronkeira's fifth album, follow-up of 2015's Synecdoche. Like all of its predecessors, it is released on the Denovali label.

On his new album, Sardinian artist Eugenio Caria deals with 'various forms of unconscious behaviour, such as the unconscious creation of art which sees its culmination in pictures created by generative adversarial networks, a particular kind of artificially intelligent systems that can create artificial images, sound or text which are indistinguishable from real or human-made creations.'

'Partly a journey through the vastness of the unconscious and partly an unconscious creation itself' it says. But this album does not feel like 'generatively created' music 'created by artificial intelligent systems' at all.
On the contrary: it feels like a well-balanced set of thoroughly composed tracks that cover a range of emotions in its 70 minutes playing time.

It's not particularly 'ambient' (though there is 'ambience' in abundance) … there may be somewhat too much dynamics in the compositions to be labeled as such. The twelve tracks explore all kinds of emotions, using soundscapes, beats, sequencer patterns, and whatever fits.
It could have very well been a striking movie soundtrack – and I assume it will not take a long time before a more adventurous movie director will find out about Caria'sskills
No one can predict what the future will have in store for him, but I feel like with this album, Saffronkeira has found the ultimate form for what he wants to present with his music.
---